EM Certified Products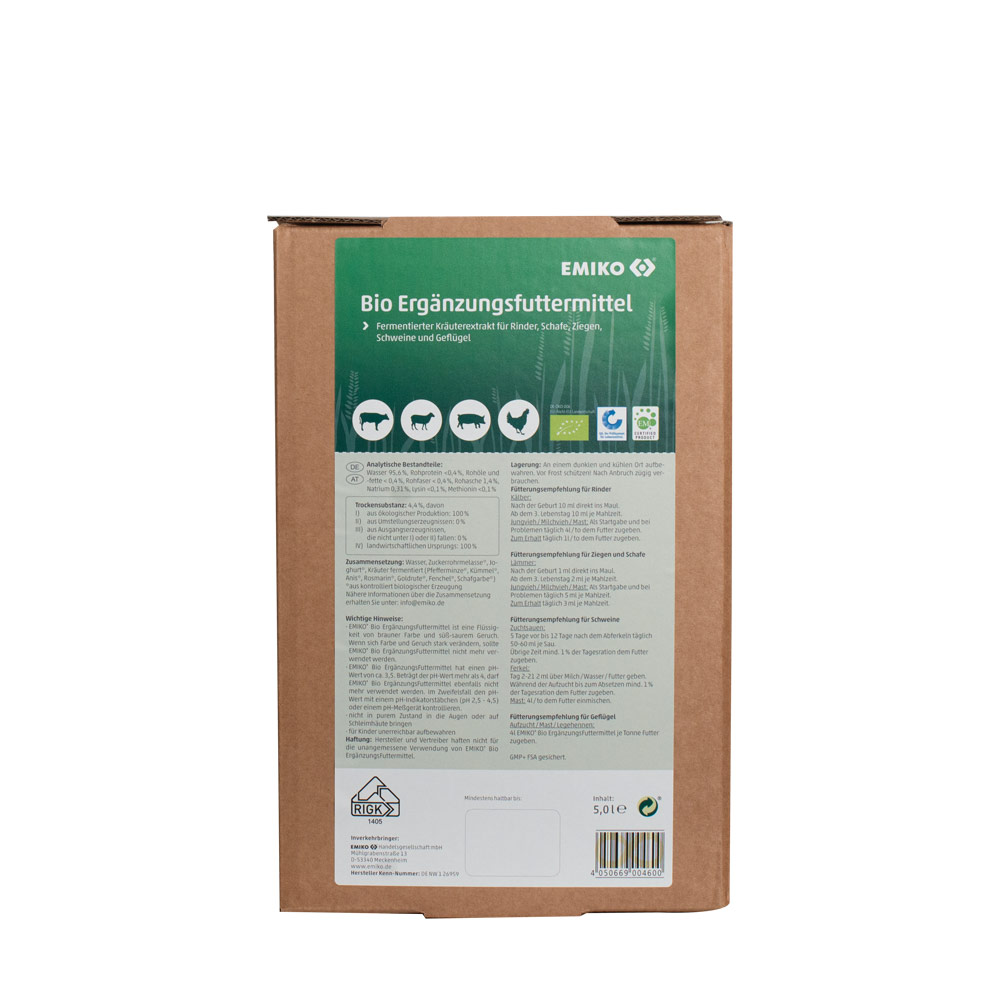 EMIKO® Bio EFM Nutztiere
Organic certified Supplementary Feed for farm animals is made from herbs fermented with original EM technology and contains lactic acid plus valuable EM metabolites.
High-quality organic herbs are used for the production, mixed with other natural ingredients and fermented in a multi-stage process. In the course of the fermentation process, useful metabolic products such as vitamins, antioxidants and lactic acid are formed.
This Organic Supplementary Feed for farm animals is ideal for supplementing feed, as it combines all the known positive properties of fermentation products with the original EM technology.

Suitable for organic agriculture, tested by ABCERT AG.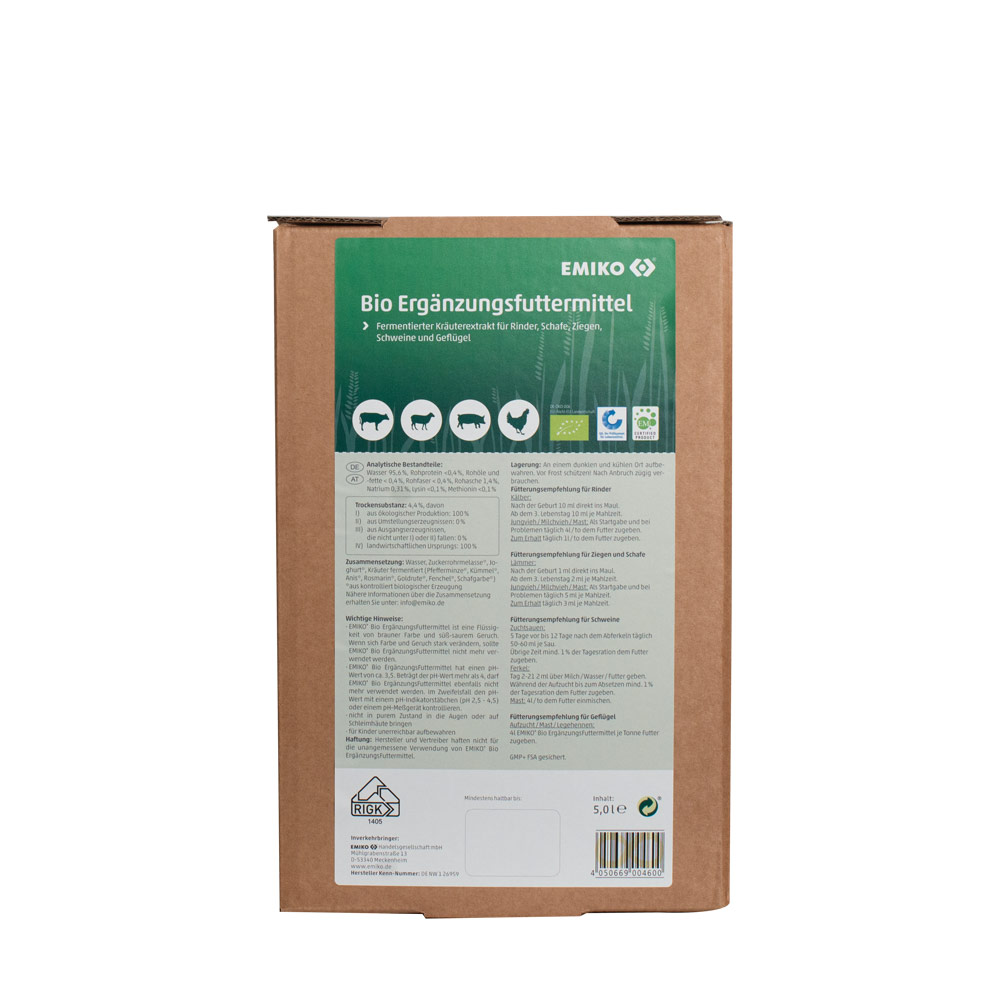 Contact:

EMIKO Handelsgesellschaft mbH
Other Items