EM Certified Products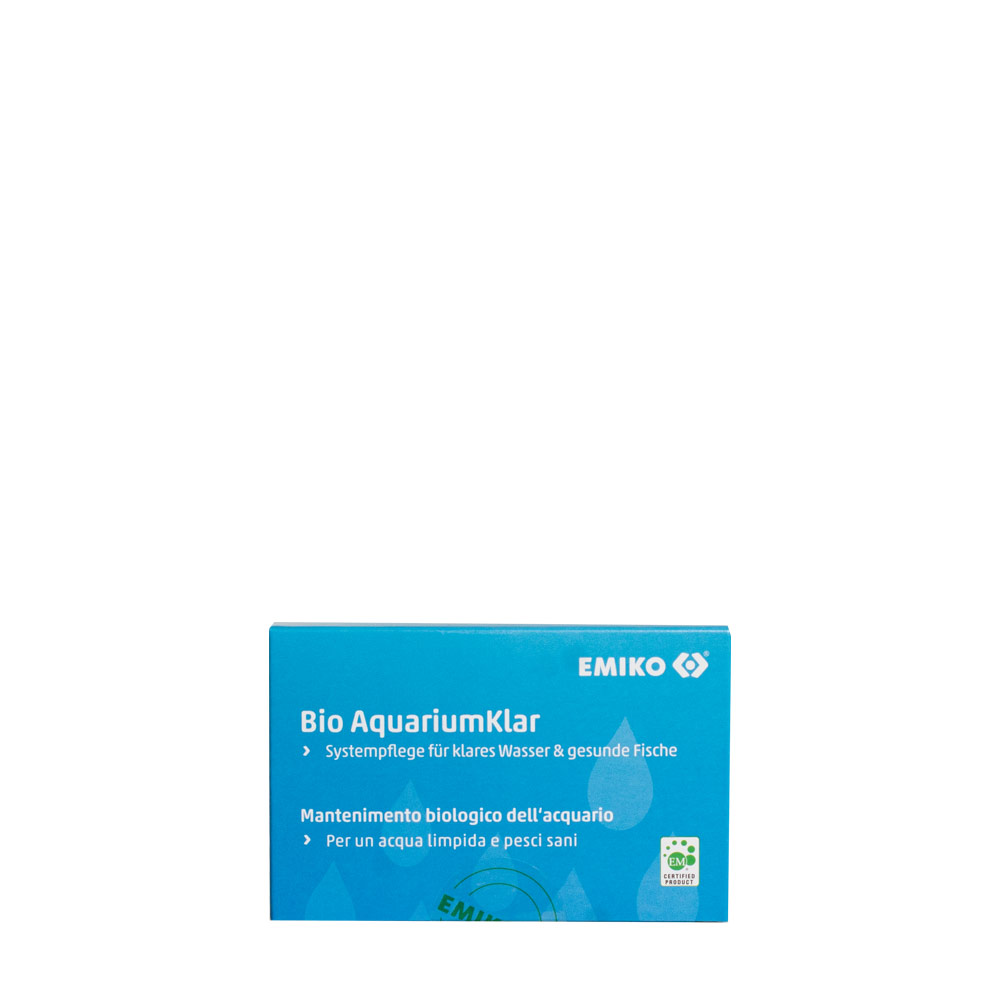 EMIKO®Bio AquariumKlar Systempflege
Germany / Animal/Husbandry, Aquaculture, Water Treatment
EMIKO®Bio AquariumKlar Systempflege (Aquarium Clear System Care with EM) has been developed for particularly gentle and natural aquarium cleaning. The contents of the pack are sufficient for one cleaning cycle of a 100 liter aquarium.
Benefit:

・Bioactive deep cleaning of water, substrate and filter
・Removes organic and inorganic contaminants (e.g. ammonia, nitrite)
・Strengthens the biological self-cleaning power
・Extends filter life significantly
・Less frequent water changes required
・Reduction of pathogens
・Vital fish with vibrant colours
・Natural regulation of algae growth by binding nutrients
Usage:

・After each water change, dilute 30 ml of EMIKO Bio AquariumKlar and 30 ml of EMIKO Bio AquariumKlar PLUS in 1 liter of water and slowly pour into the aquarium via the filter flow. After 12-24 hours, the aquarium water may become significantly cloudy. This is a sign of the activity of the effective microorganisms. After another 24 hours at the latest, the water will be crystal clear. After a week, slowly add another 30 ml of EMIKO Bio AquariumKlar, diluted in 1 liter of water, to the aquarium through the filter flow.
・The EM-X ceramic products are recommended for the filter or simply on the substrate. The gray pipes to improve the energetic quality of the water, the pink pipes to bind pollutants from the water.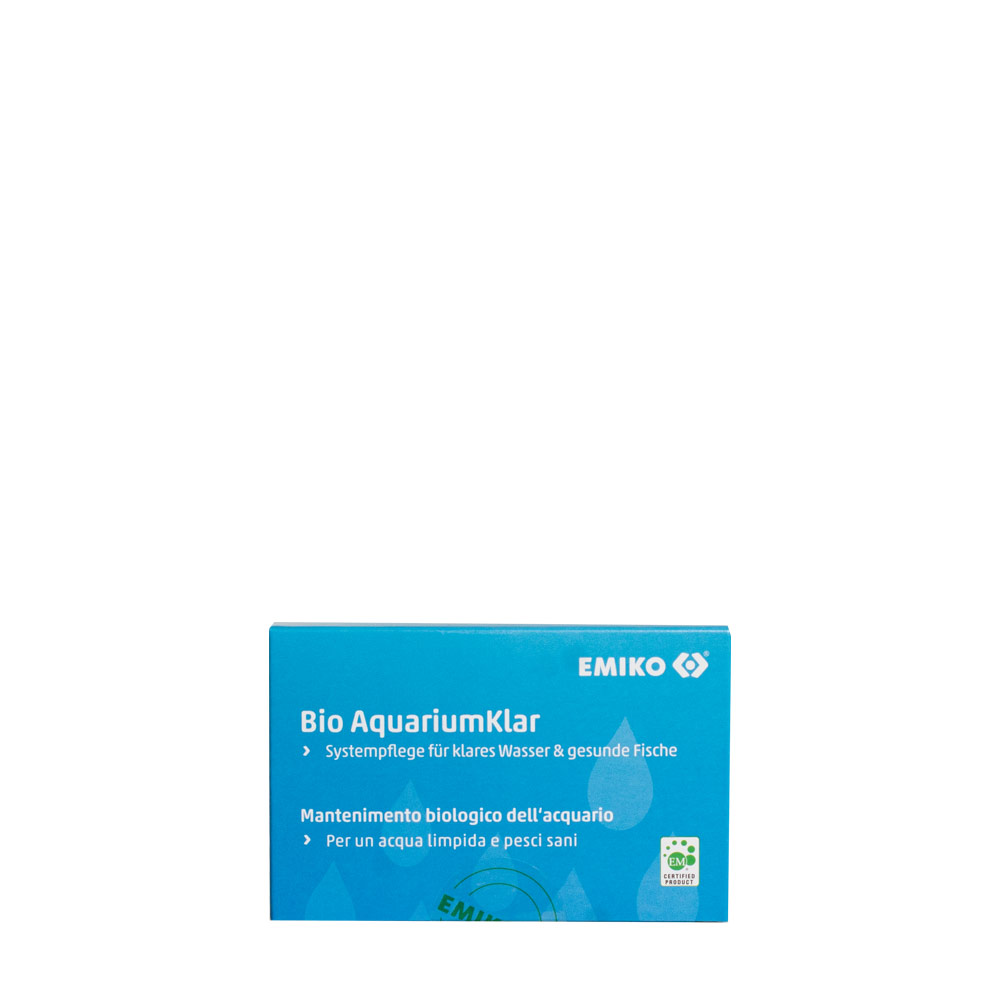 Contact:

EMIKO Handelsgesellschaft mbH

+49(0)2225/95595-0
Other Items