EM Certified Products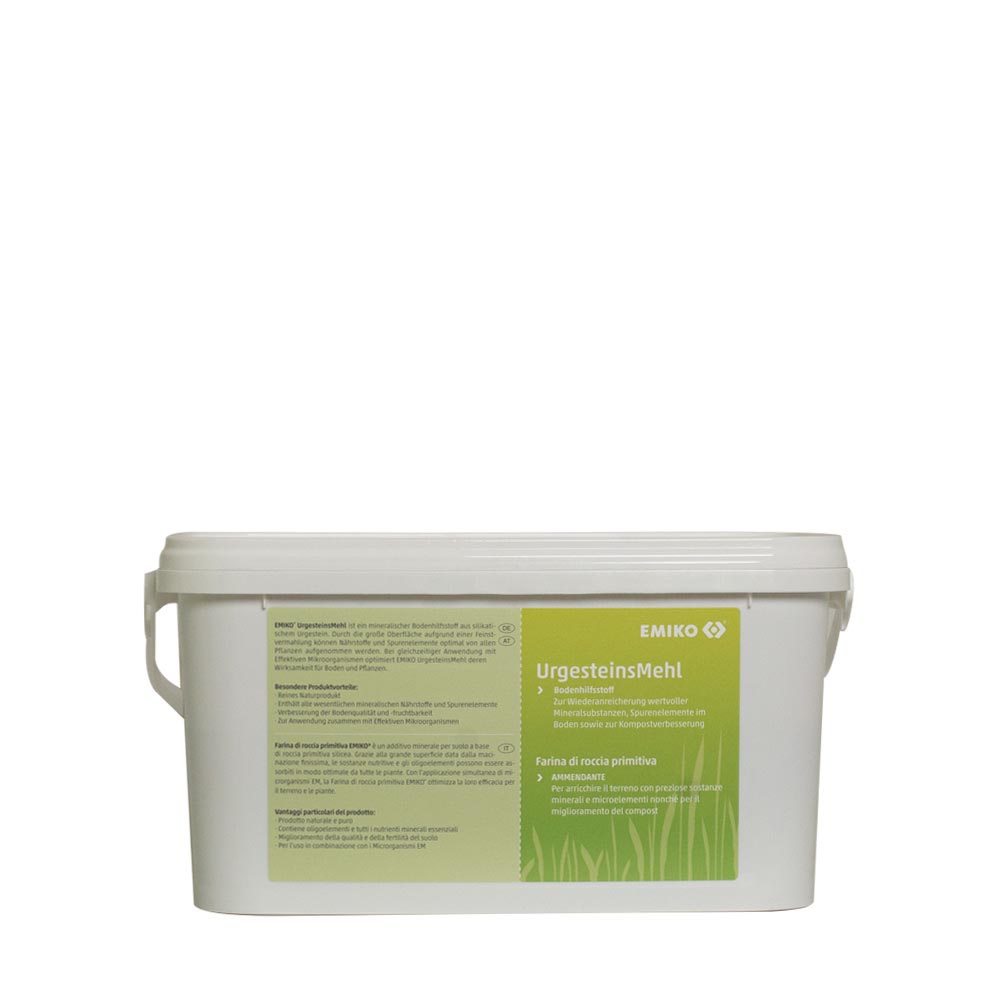 EMIKO® Urgesteinsmehl
EMIKO® Urgesteinsmehl is a natural, mineral soil additive made from siliceous primary rock, which is used for the re-enrichment of valuable minerals and trace elements in the soil. It contains all mineral nutrients and trace elements essential for plants and additionally valuable mineral sulfur.

Due to the large surface area of the rock flour, which is created by very fine grinding, the nutrients and trace elements contained can be optimally absorbed by all plants. Thus, EMIKO® Urgesteinsmehl supports vital and also high-quality plant growth, which can be seen, for example, in fruit and vegetables.

EMIKO® Urgesteinsmehl is used once a year in the garden for all beds and lawns and can be applied regardless of the season. In addition, it can be used to enhance the soil of potted and container plants. The primary rock flour is a useful addition to the annual basic fertilization, which is carried out in combination with compost or another organic fertilizer for the maintenance of the kitchen garden, for all fruit and berry crops or for new plantings. To enrich the soil with living effective microorganisms, which ensure optimal conversion of organic fertilizers and build up material cycles in the soil, the Garden and Soil Activator, the MicroFertilizer or one of the EMIKO Bokashis are additionally used during the vegation period.
Benefit:

・Pure and natural product
・For optimal and healthy growth
・Contains all essential mineral nutrients and trace elements
・Inoculates the soil or compost with effective microorganisms
・Contains additional valuable mineral sulphur
・For versatile use
Usage:

・First application for soil improvement: 200 g/m²
・Annual application: 100 g/m²
・Maximum application rate in 2 years: 300 g/m²
・Application is possible all year round; it is spread by hand or with fine spreaders.
Note:

Not suitable for plants that prefer acidic locations/soil (e.g. rhododendrons), as EMIKO® Urgesteinsmehl has an alkaline effect in the soil.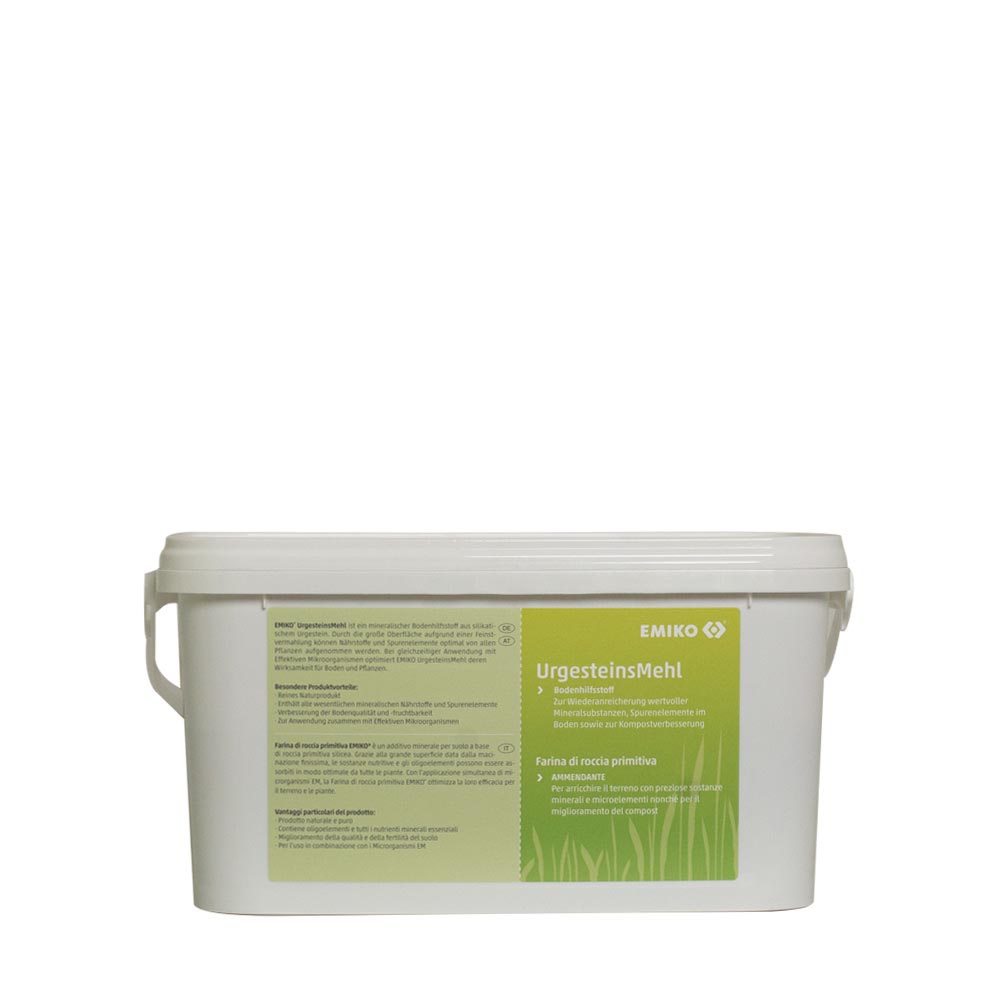 Contact:

EMIKO Handelsgesellschaft mbH

+49(0)2225/95595-0
Other Items