EM Certified Products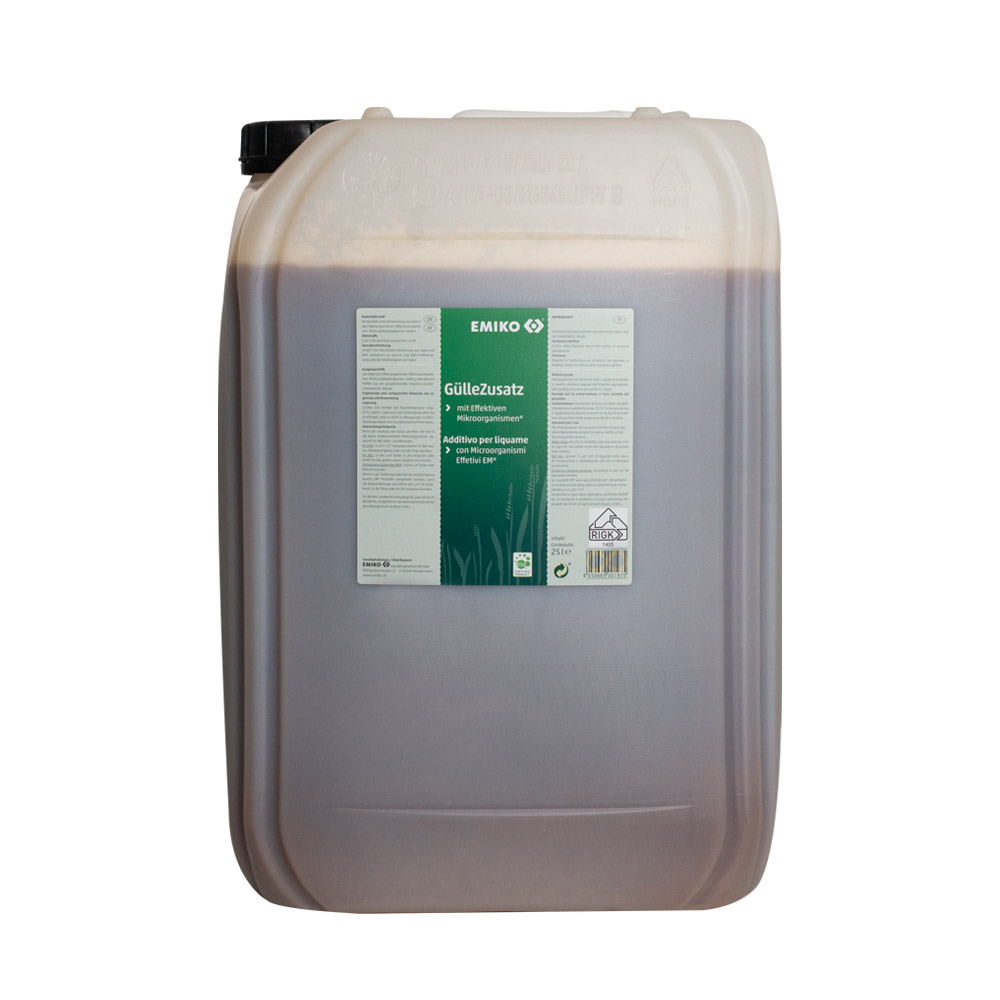 EMIKO® GülleZusatz
EMIKO GülleZusatz serves to inoculate liquid manure and manure with microorganisms that occur freely in nature. It is suitable for all types of liquid manure and manure. With the help of the EM, the consistency, odor and plant compatibility of liquid manure is improved. Putrefaction processes are prevented in the manure, effectively suppressing odors and fly populations. The liquid manure is already converted in the barn and the flowability is increased. Floating or sinking layers in the silo are permanently broken down.
Benefit:

・Preserves nutrients and makes them available to plants
・Suppression of pathogenic germs
・Less smell in liquid manure and barn
・Suitable for organic farming, tested by ABCERT AG.
・Listed in the input list for organic farming (FiBL).
・Listed in Austria in the input catalog for organic farming (infoXgen)
Usage:

・In general, we recommend using 1 l of EMIKO GülleZuZuZusatz per 1 m 3 of liquid manure.
・Use in the barn: Add 1 l of EMIKO GülleZusatz per 1m³ residue to the emptied liquid manure channel or spray onto the litter. Then use 1 l of EMIKO liquid manure additive per week and 10 livestock units.
・Use in the silo: Add 1 l of EMIKO GülleZusatz per 1m³ of liquid manure to the preliminary pit or directly to the silo, mix in if possible.
・In the case of floating or sinking layers in the silo, mix in 2 l of EMIKO GülleZuZusatz per m 3 of liquid manure. Mix 2 l of EMIKO GülleZusatz per m 3 into existing liquid manure / manure . If EM products are already being used for feeding or cleaning the barn, the application rate can be reduced to 500 ml per 1 m 3 in the liquid manure channel, in the litter or in the silo.
・Use for upgrading solid manure: use 200ml liquid manure additive with 2 liters of water per 1 m³.
Note:

Necessary equipment: Manure spreader with spray system installed on the spreader
Procedure: When emptying the spreader onto a heap, evenly wet the solid manure, cover the heap airtight with an (old) silo film, allow the manure to ferment for 6-8 weeks.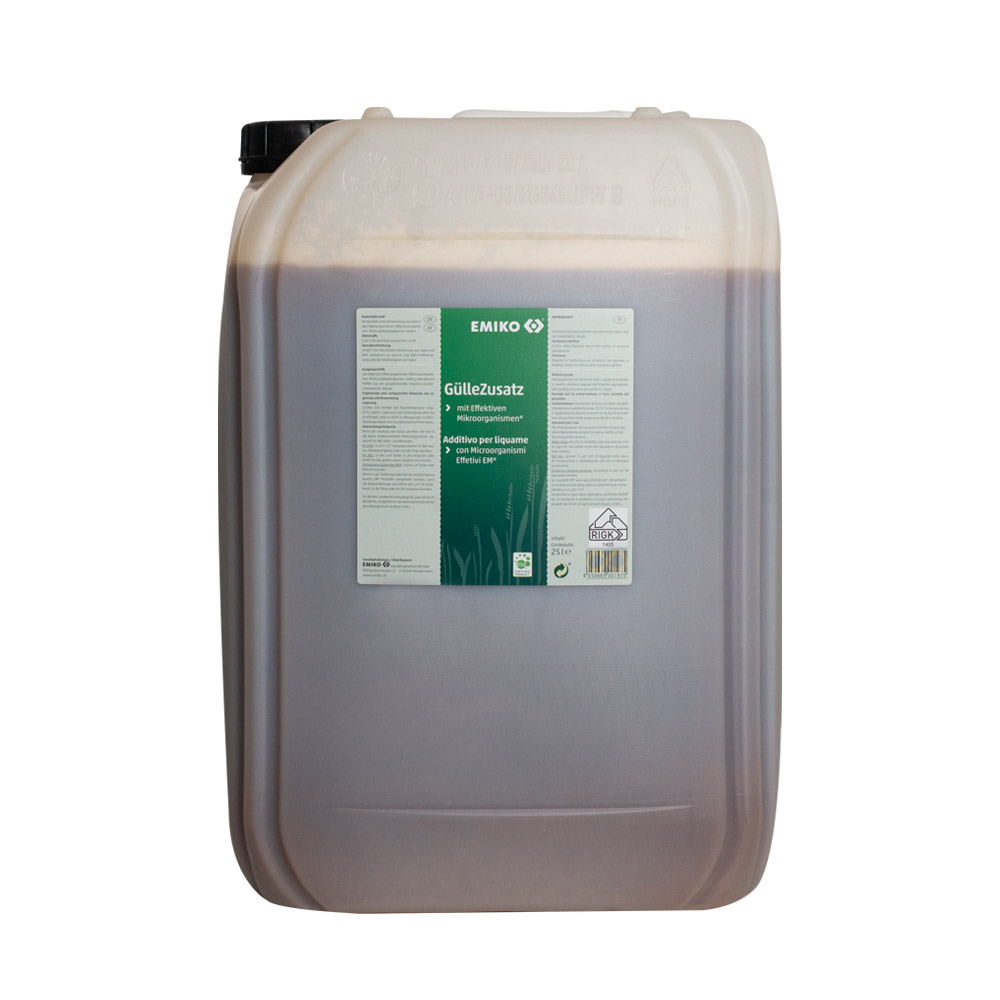 Contact:

EMIKO Handelsgesellschaft mbH

+49(0)2225/95595-0
Other Items