EM Certified Products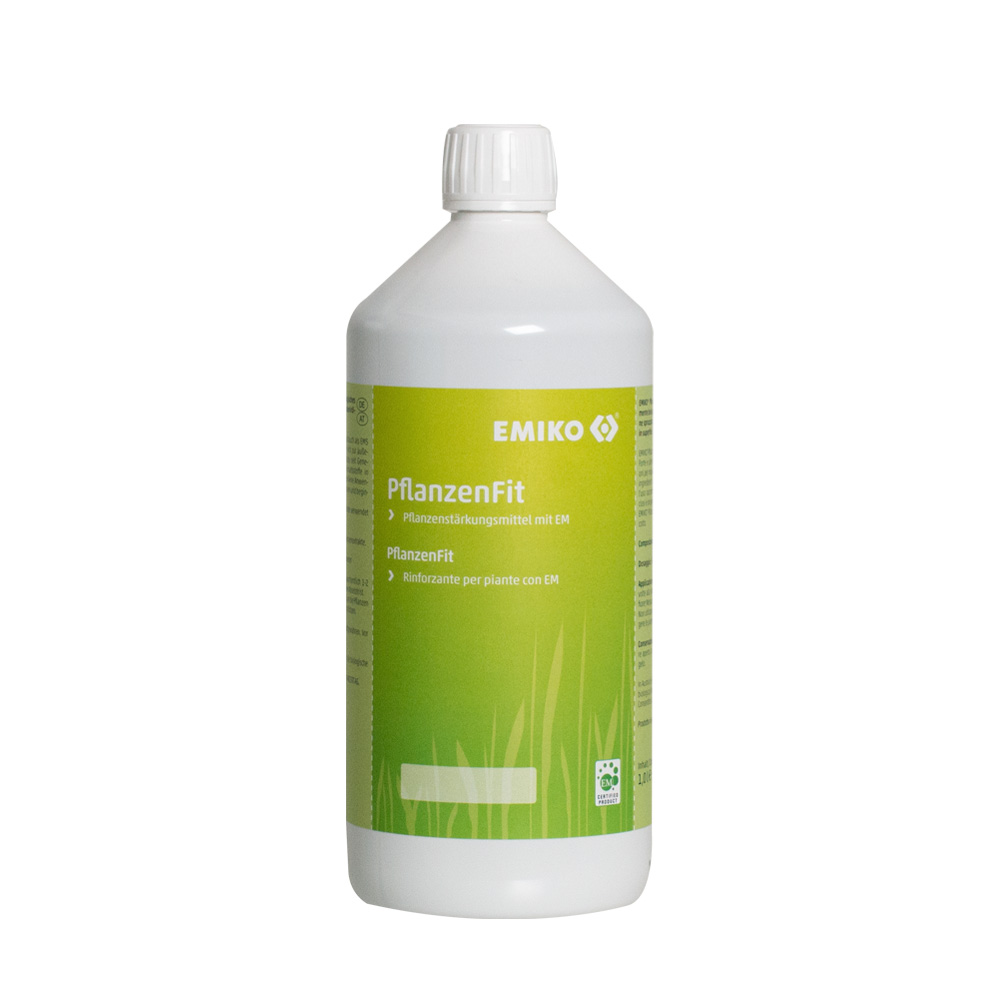 EMIKO® PflanzenFit
EMIKO PflanzenFit is a proven, purely biological plant strengthener for spraying all parts of the plant above ground. With regular use, it is possible to restore the natural community of microorganisms on the plant. The plant can regenerate itself, because EM occupy free areas on the plant surface, prevent pathogenic germs from multiplying and thus promote the naturally occurring plant-specific microorganisms. The microbial milieu control with EM promotes the vitality of the plant and ensures strong and healthy growth. The effectiveness of EMIKO PflanzenFit is supported by chili and garlic, which are helpful in suppressing germs and have repellent properties for harmful insects. The plant extracts that are also included have proven effective for external plant strengthening in gardening and vegetable cultivation for generations and their positive properties can be transferred to any cultivated plant. All of the concentrated ingredients predestine EMIKO PlantFit for use with sensitive plants and with impending and incipient problems. It is sprayed or misted directly onto the above-ground parts of the plant and can be used until just before harvest.
Benefit:

・Biological pesticide
・The plant can regenerate itself
・The multiplication of pathogenic germs is stopped
・Suitable for external plant protection strengthening
・Promotes the vitality of the plant
・Ensures vigorous and healthy growth
・Suitable for organic farming, tested by ABCERT AG.
Usage: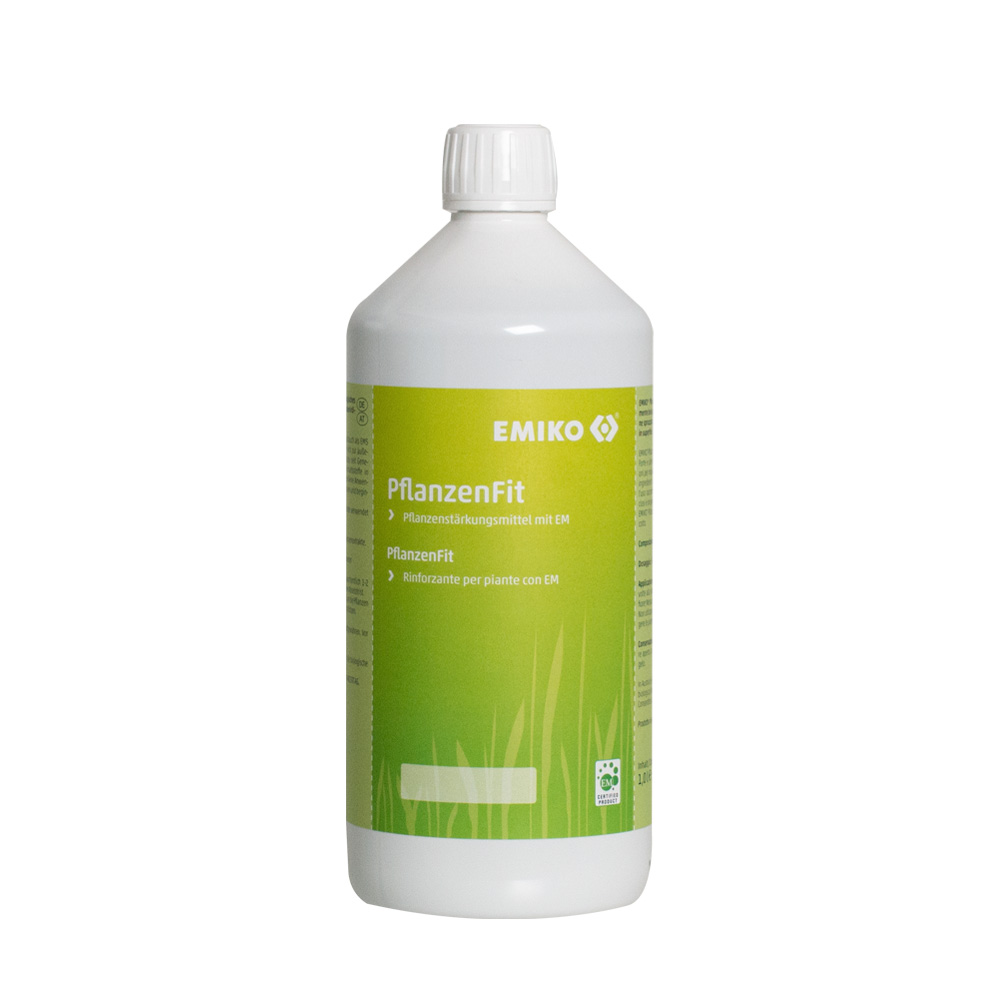 Contact:

EMIKO Handelsgesellschaft mbH

+49(0)2225/95595-0
Other Items