EM Certified Products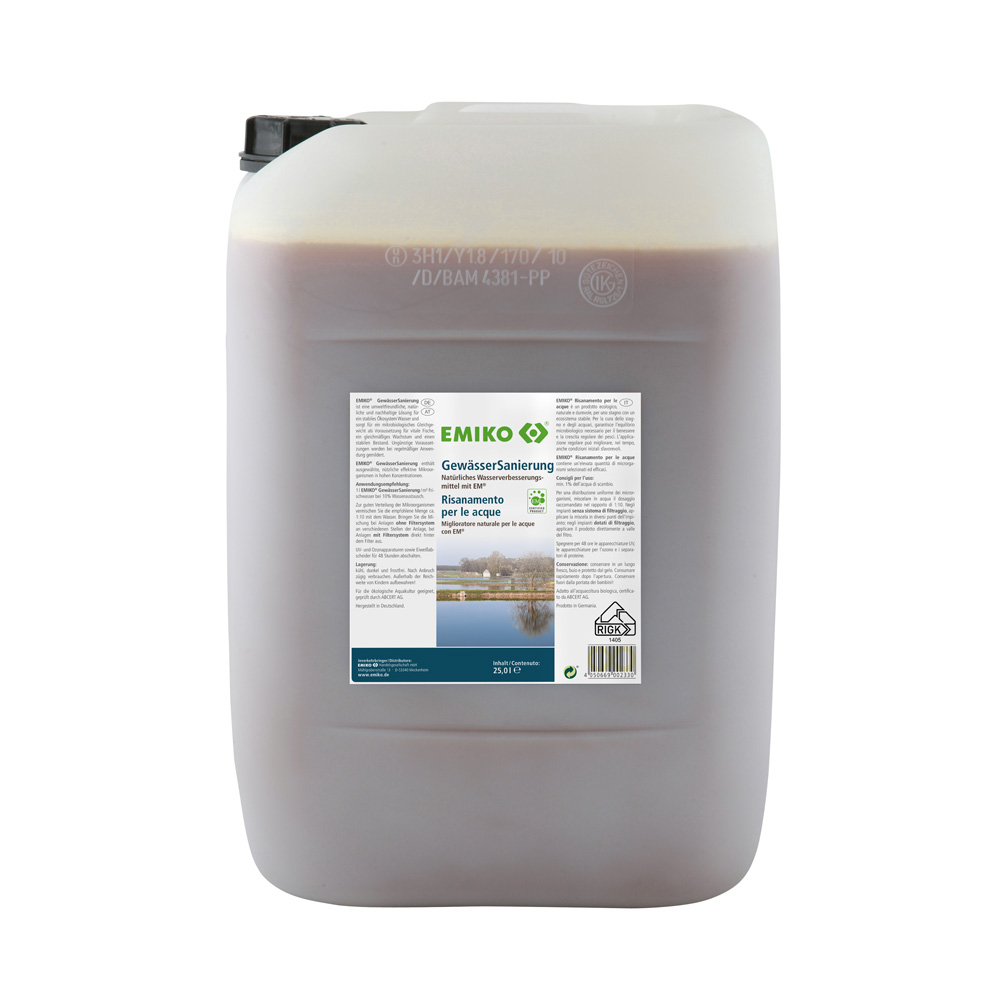 EMIKO® GewässerSanierung
Germany / Aquaculture, Water Treatment
EM water additive – biological water improver EMIKO® GewässerSanierung is for pond management and aquaculture provides a microbiological balance in the water ecosystem as a prerequisite for vital fish, a steady growth and a stable population. This is an environmentally friendly, natural and sustainable solution for a stable ecosystem of water. Regular use reduces the disadvantageous conditions. EMIKO® GewässerSanierung contains selected, useful effective microorganisms in high concentrations.
Benefit:

・Improvement of water quality
・supports phosphate degradation as the cause of green and blue
・Supporting positive waterbacteria
・Suppression of pathogenic microorganisms
・Ensures a stable biotope and thus vital fish and other pond inhabitants
・Quick decomposition of organic and inorganic compounds
・Increased filter performance due to the effective removal of waste
・Reduction of soil sediments and putrefaction
・The use of chemical water treatment agents can be dispensed
・Suitable for organic aquaculture, tested by ABCERT AG.
Usage:

・In pond management and aquaculture: At least 1 l EMIKO Water Remediation / 10 m³ fresh water at 10 % water exchange. For good distribution of the microorganisms, mix the recommended dosage approx. 1:10 with the water and apply at various points in the system for systems without a filter system, and directly behind the filter for systems with a filter system. Switch off UV and ozone equipment and protein separators for 48 hours. Also suitable for the remediation of heavily silted or polluted waters. Individual procedure and remediation offer on request.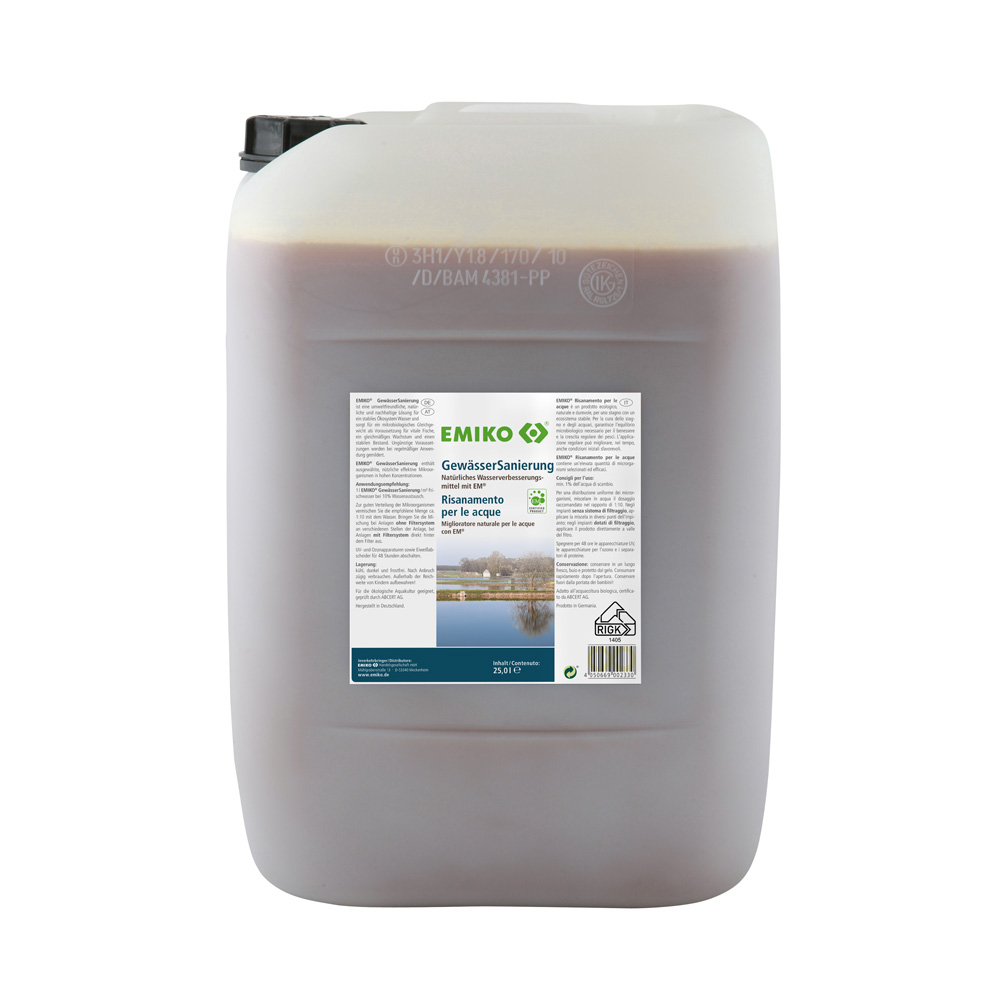 Contact:

EMIKO Handelsgesellschaft mbH

+49(0)2225/95595-0
Other Items