EM Certified Products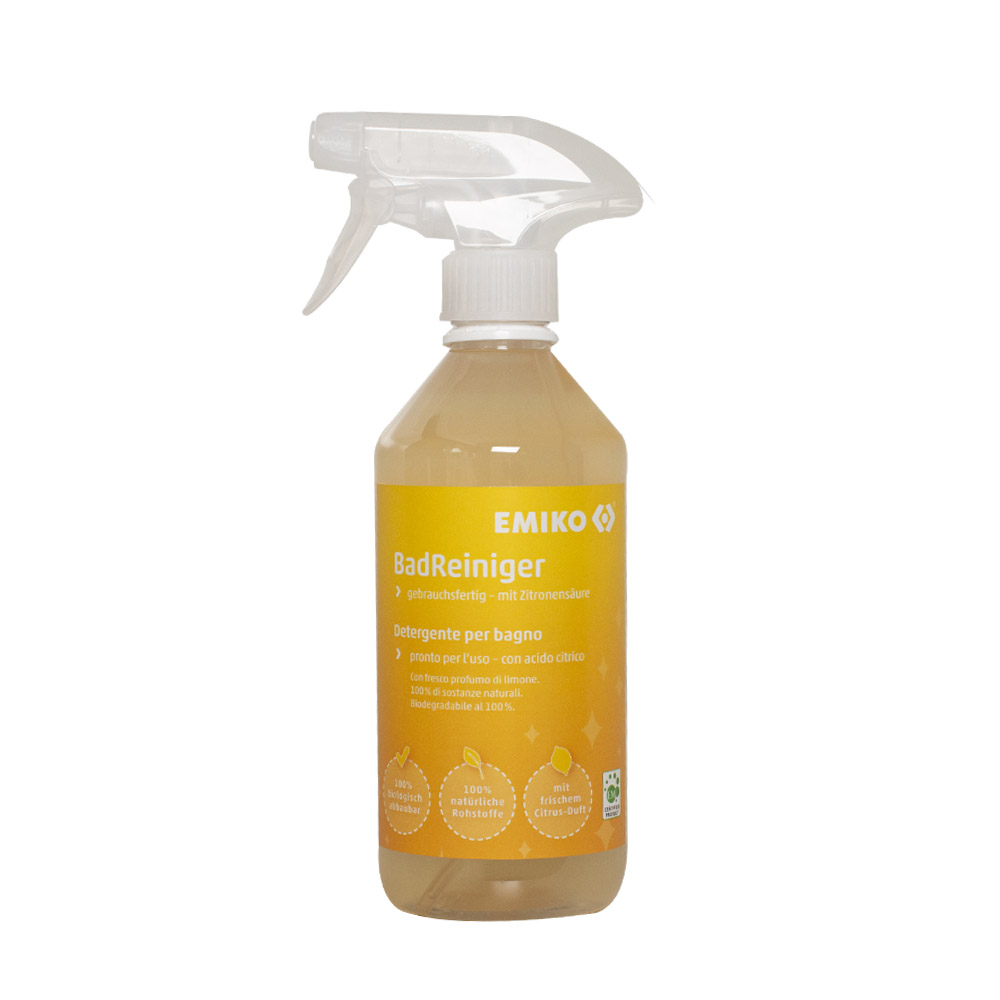 EMIKO® BadReiniger
EMIKO® BadReiniger (Bathroom Cleaner) is a ready-to-use cleaner, which contains EM Effective Microorganisms and citric acid for increased lime dissolving power and enhanced cleaning applications in the bathroom.
Benefit:

・Sink, bathroom fittings, showers, bathtubs and bidets can be cleaned streak-free. Water rolls off very well after use and new lime stains are inhibited.
・EMIKO® BadReiniger has good adhesion even on smooth surfaces and is therefore also suitable for cleaning mirrors and tiles.
Usage:

・Spray in undiluted form and clean as usual. On surfaces with lime strains, allow to act for a few minutes.
Note:

Application Areas: Bathroom fittings, tiles, ceramic surfaces, mirrors, other interior and exterior surfaces.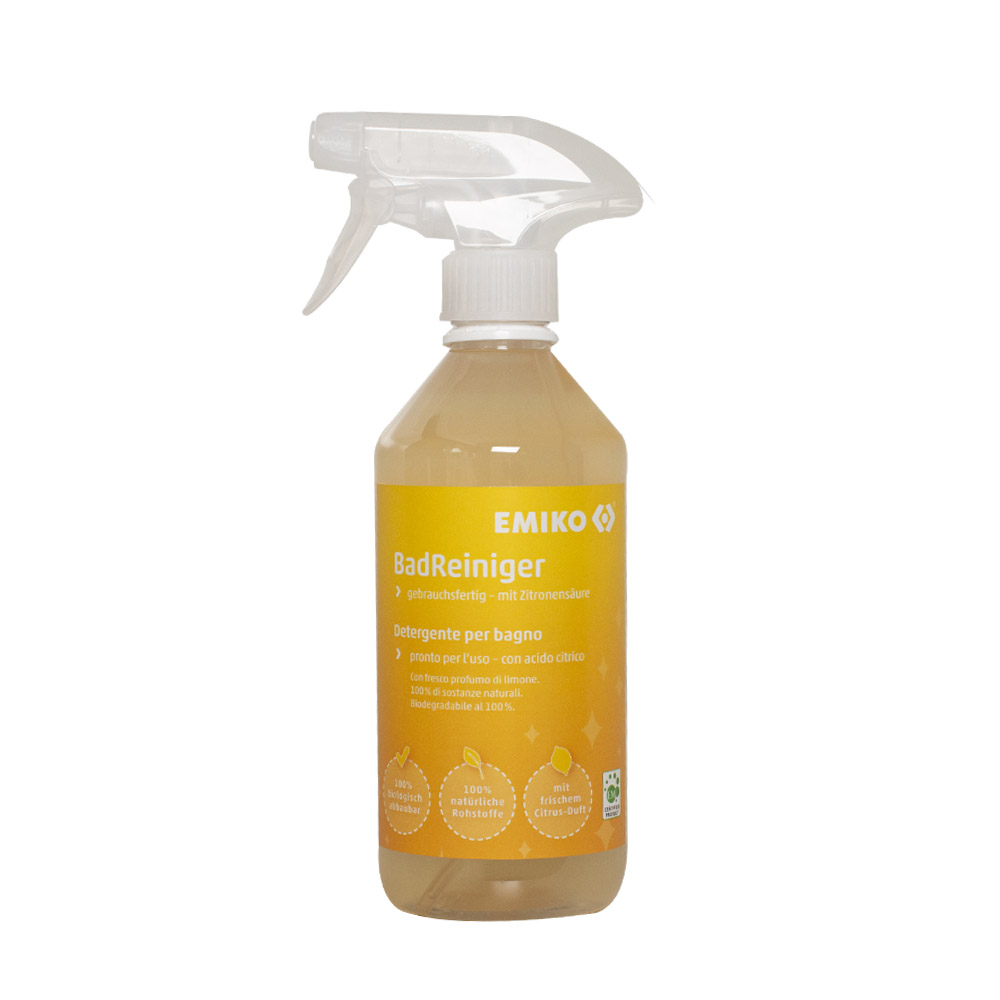 Contact:

EMIKO Handelsgesellschaft mbH

+49(0)2225/95595-0
Other Items