EM Certified Products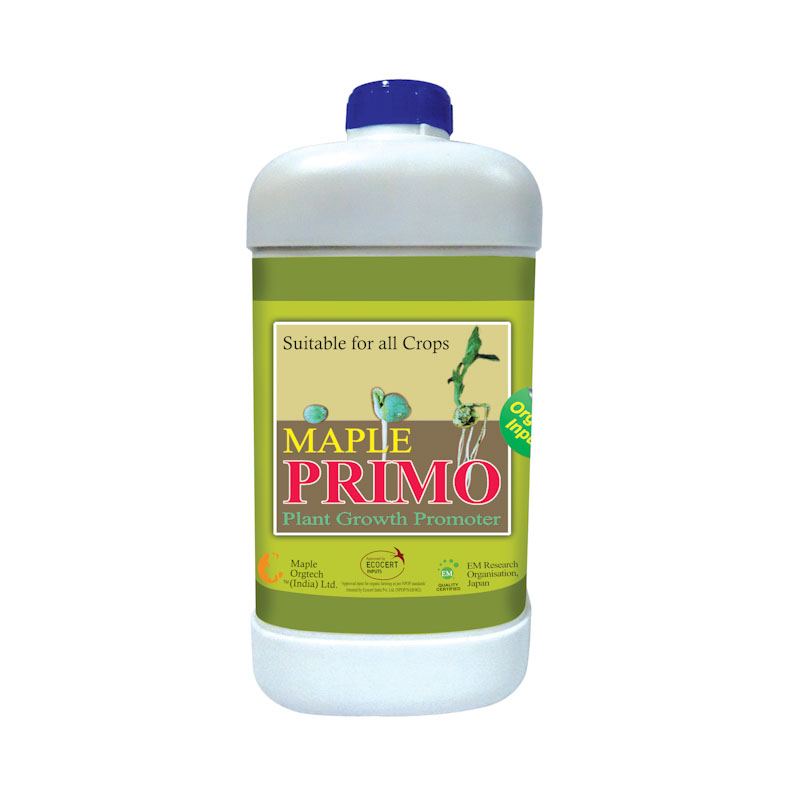 Maple PRIMO
Maple PRIMO, Plant growth promoter Food production has to keep pace with growing demand.
The solution is to adopt improved technology to increase yield per unit area. Quite often , even after the timely application of fertilizers and pesticides and adopting best management practices, the plants refuse to respond. This is because plants fail to release the crucial hormones at the right time and in right proportion and cannot utilize nutrients effectively. The answer for the above is to apply required nutrients in available form in right time. Maple Orgtech (India) Ltd. has developed a product called PRIMO with technical collaboration from EMRO Japan.

Primo is a revolutionary plant growth promoter developed by fermentation of natural protein by EM technology. Maple Primo ensures effective utilization of nutrients available in the soil. Improves root shoot ratio. Better plant vigour. More number of flowers, less flower drop. Improves size and quality of fruits. Imparts Induced Systemic Resistance (ISR) to plants against diseases. More yields.
Benefit:

・Primo is non – toxic and absolutely safe for mammals, birds and fish.
・No toxic residue.
・It can be applied to any crop for better yield.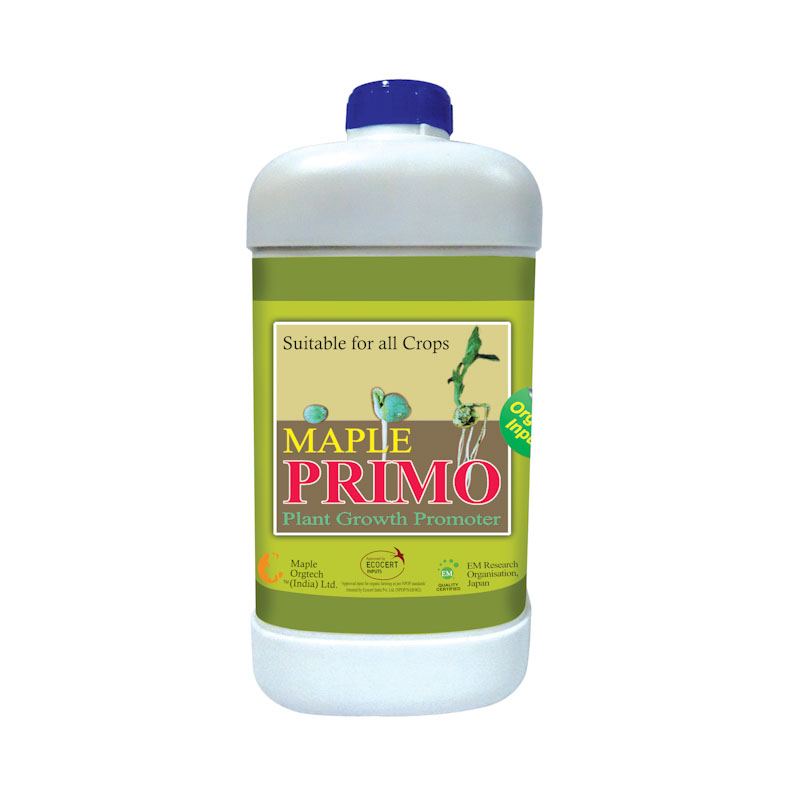 Contact:

Maple Orgtech (India) Pvt. Ltd
Other Items