EM Certified Products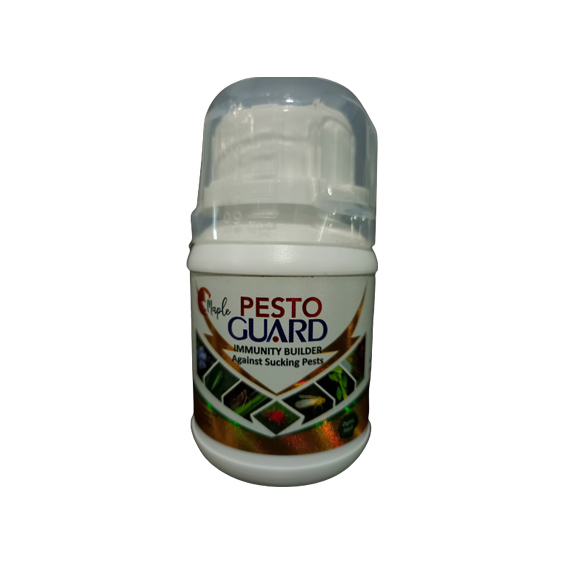 PESTOGUARD
Organic plant protectant for control of white flies, mites, aphids, jassids and other sucking pests. Pestoguard, contains extracts of large family of compounds produced by aerobic fermentation of consortium of microorganisms.
The microbial consortium produces bioactive lipo-peptides that helps maintain crop health and impart resistance to pests mainly sucking pests like thrips, mites, whitefly etc. Protects crops from environmental stress also rectifies deficiency symptoms and imparts quality and product yield.

Crops: All crops.
Presentation: 1oo mL, 250 mL.
Benefit:

・PESTOGUARD is safe to the environment, beneficial insects and operators.
・It does not leave any residues, no waiting period for harvest
・It will break the induced resistance due to chemical pesticides.
・It is pest specific, can be used on any crop/agro-climatic conditions.
・It is quite target specific and does not allow cross resistance.
・It helps plants recover from the biotic stress caused by pests.
Note:

Application Method :Foliar spray (Early morning / Late evening)
Dosage: 2.0 /Litre of Water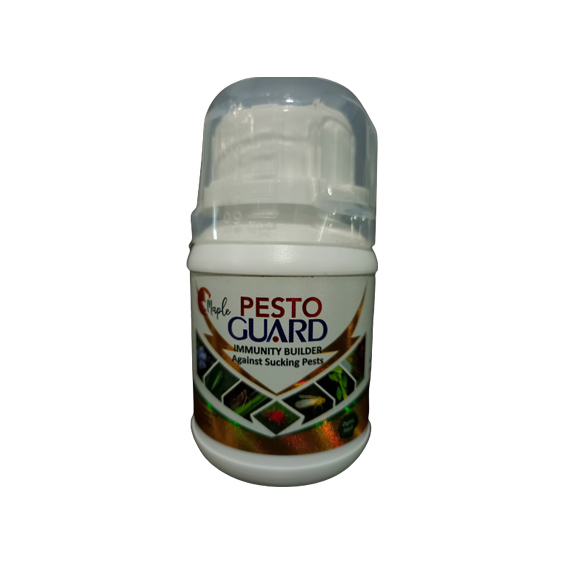 Contact:

Maple Orgtech (India) Pvt. Ltd
Other Items