EM Certified Products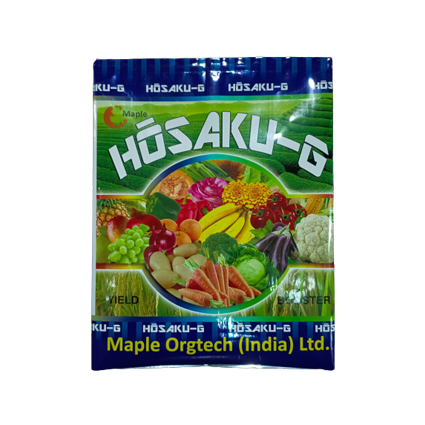 HOSAKU-G
MAPLE HOSAKU-G IS A YEILD BOOSTER.
A magical mixture of seaweed extract, Humic Acid, Fulvic Acid which is further fortified with EM. It stimulates plant growth by activating beneficial microbes present in soil and restores natural soil fertility.

Crops: All Agriculture, Horticulture and Floriculture crops.
Presentation: 1 kg.
Benefit:

・Increase crop yield.
・Activates soil microbiome.
・Restores natural soil fertility.
・Protect plant against several abiotic stress.
・Increase plant proliferation resulting in enhanced crop yield.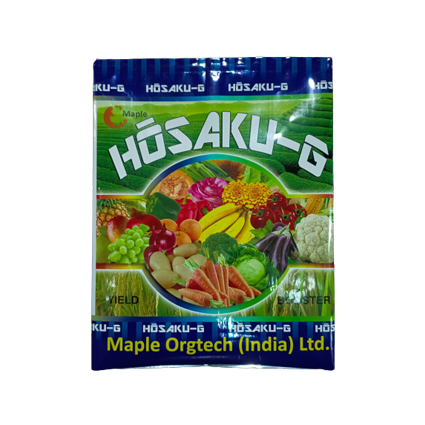 Contact:

Maple Orgtech (India) Pvt. Ltd
Other Items