EM Certified Products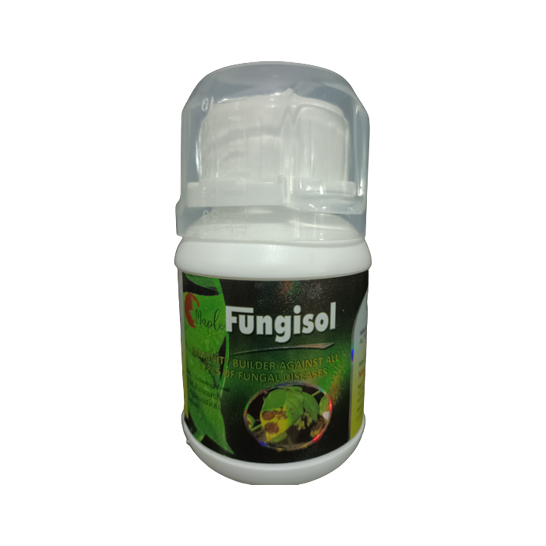 Fungisol
MAPLE FUNGISOL IS A IMMUNITY BUILDER AGAINST ALL TYPES OF FUNGAL DISEASES.
Fungisol,contains extracts of secondary metabolite produced by aerobic fermentation of specific microorganisms.The microbe produces bioactive β amino fatty acid compounds.It is fortified with phenolic compounds and antioxidants.Fungisol works with aunique mode of action of boosting plant resistance and immunity to pathogenic fungi.

Crops: All Crops
Presentation: 100 mL & 250 mL.
Benefit:

・FUNGISOL helps plants to revive faster from disease stress.
・Effective against pathogens that developed resistance to chemical fungicides.
・Its prophylactic and curative properties give excellent and longer control.
・It is safer to environment, does not allow cross resistance and safer to operators.
・It does not leave any toxins, so the harvest can be made without any waiting time.
Usage:

・Dosage: 2.0 mL/Litre of Water
・Application Method : Foliarspray (Early morning / Late evening)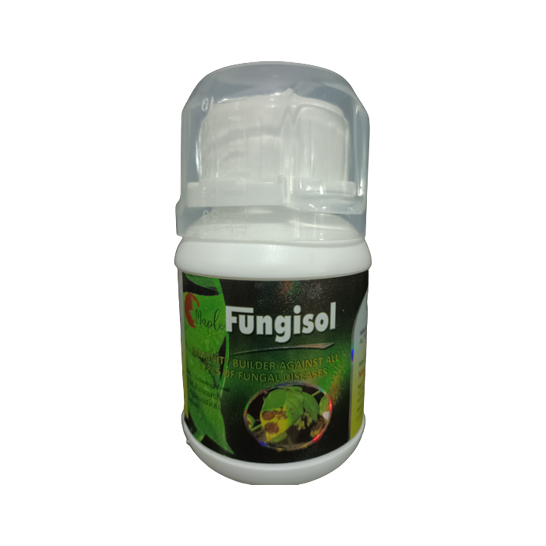 Contact:

Maple Orgtech (India) Pvt. Ltd
Other Items