EM Producers Meeting 2014 in Greece
6 Oct 2014
The EM Producers Meeting 2014 for European countries was held on September 24th to 26th 2014 in Athens, Greece.
Representatives from EM Research Organization in Japan joined the EM partners from Germany, the Netherlands, Spain, Poland, Israel, Turkey, United Kingdom, Belgium, Hungary, Croatia and Greece to discuss and update their current activities and visions.
Mr. Liesegang from Lubeck attorneys at law was invited to provide a lecture on trademarks and EM Research Organization's trademark policies.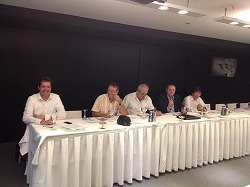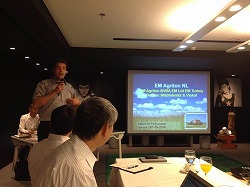 The three days meeting ended with a very well coordinated field trip to the EM sites.
The Zarganis farm covers an area of 10ha and cultivates vegetables for human consumption as well as artichokes to produce pellets as fire starters.
The owner also has an olive grove and raises animals such as chicken and frogs.
Egg-laying production rate increased from 60% to 85% and animals live happy without the stress of foul odors or flies.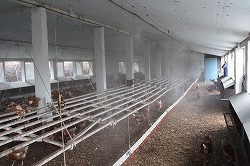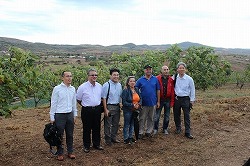 Mali Veni is a farm that started vegetable production in 2008.
They have been using EM technology and EM Ceramics on a continuously basis, and offering at the same time, seminars on EM Technology to learn on its benefits.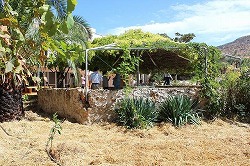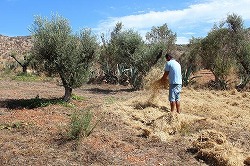 Mari Gold Plants company located near Athens, uses over 20ha of land to cultivate a variety of herbs and ornamental plants. They use EM?1 in irrigation and make EM bokashi to nurture the soil. Plants grow healthy and the incidence of disease has been remarkable reduced.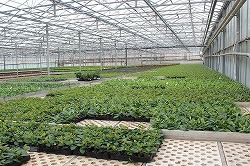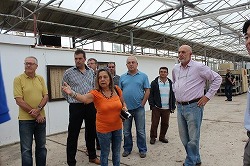 For further information, please contact our partner in Greece at:

EM Hellas
L. Vouliagmenis 249, TK. 17237, Dafni, Athens, Greece
Tel:+ 30-210-9752-476
Fax:+30-210-9752-476
E-mail: emhellas@otenet.gr
URL: http://www.emhellas.com
Contact: Ms. Konstantina Zafeiropoulou