The inactivating effect of EMW on Novel Coronavirus (SARS-CoV-2)
27 Oct 2021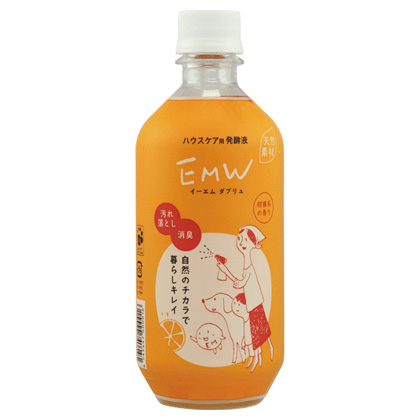 Through an experiment to test the inactivating effect of EMW (Manufactured by Effective
Microorganisms Laboratory Co., Ltd.), a house cleaning product mainly composed of lactic
acid bacteria, yeast, etc., it was confirmed that the infectivity of Novel Coronavirus (SARSCoV-
2) decreased 99.3% after 5 minutes.
In the experiment, 1ml of undiluted EMW was added to SARS-CoV-2 (Novel Coronavirus),
while 1ml of sterilized phosphate buffer solution was added in the control area. Virus
infectivity was measured in cultured cells at the beginning of the experiment and 5 minutes
later to investigate the inactivating effect on the virus.
The comparison between the experimental sample and the control sample after 5 minutes
confirmed a 99.3% decrease in the experimental sample with EMW.
This result indicates the possibility of an inactivating effect of EM Technology on Novel
Coronavirus. Further experiments are planned.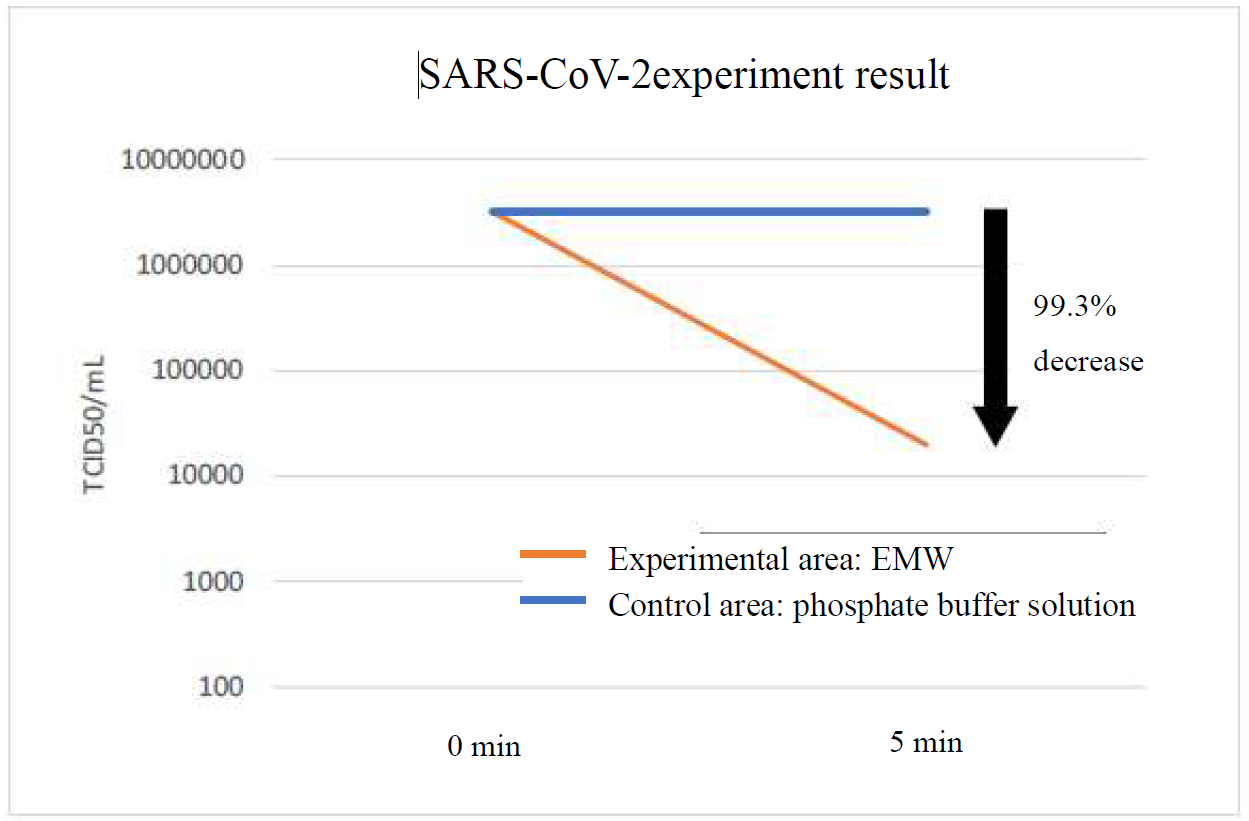 ●Experiment requested by: Effective Microorganisms Laboratory Co., Ltd.
●Experiment conducted by: Shokukanken Inc.
●Experiment method: Virus Neutralization Experiment Method from "Introduction: Virus
Experiment Studies" 2nd revision, Maruzen Co.Ltd.
●Virus tested: SARS-CoV-2 (Novel Coronavirus)
●Measurement method: TCID50
●Virus Detection limit: 101.5 TCID50/mL
The result of this experiment was achieved in cultured cells under tightly controlled
experimental settings. The result does not guarantee the anti-viral effectiveness of EMW
under regular usage conditions such as deodorization and cleaning.
Including the result of this experiment in materials aimed at selling the product might
constitute a violation of pharmaceutical laws or other regulations in Japan and/or other
countries. The conclusions must not be used in the service of selling the product.
[Inquiry]
Overseas Department, EM Research Organization, Inc.
1478 Kishaba, Kitanakagusuku-Son, Nakagami-Gun, Okinawa 901-2311, Japan
E-mail: contact_emrojapan1994@emro.co.jp