EM Activity Reports on Marine Day, July 22nd, 2021, from all over Japan
18 Oct 2021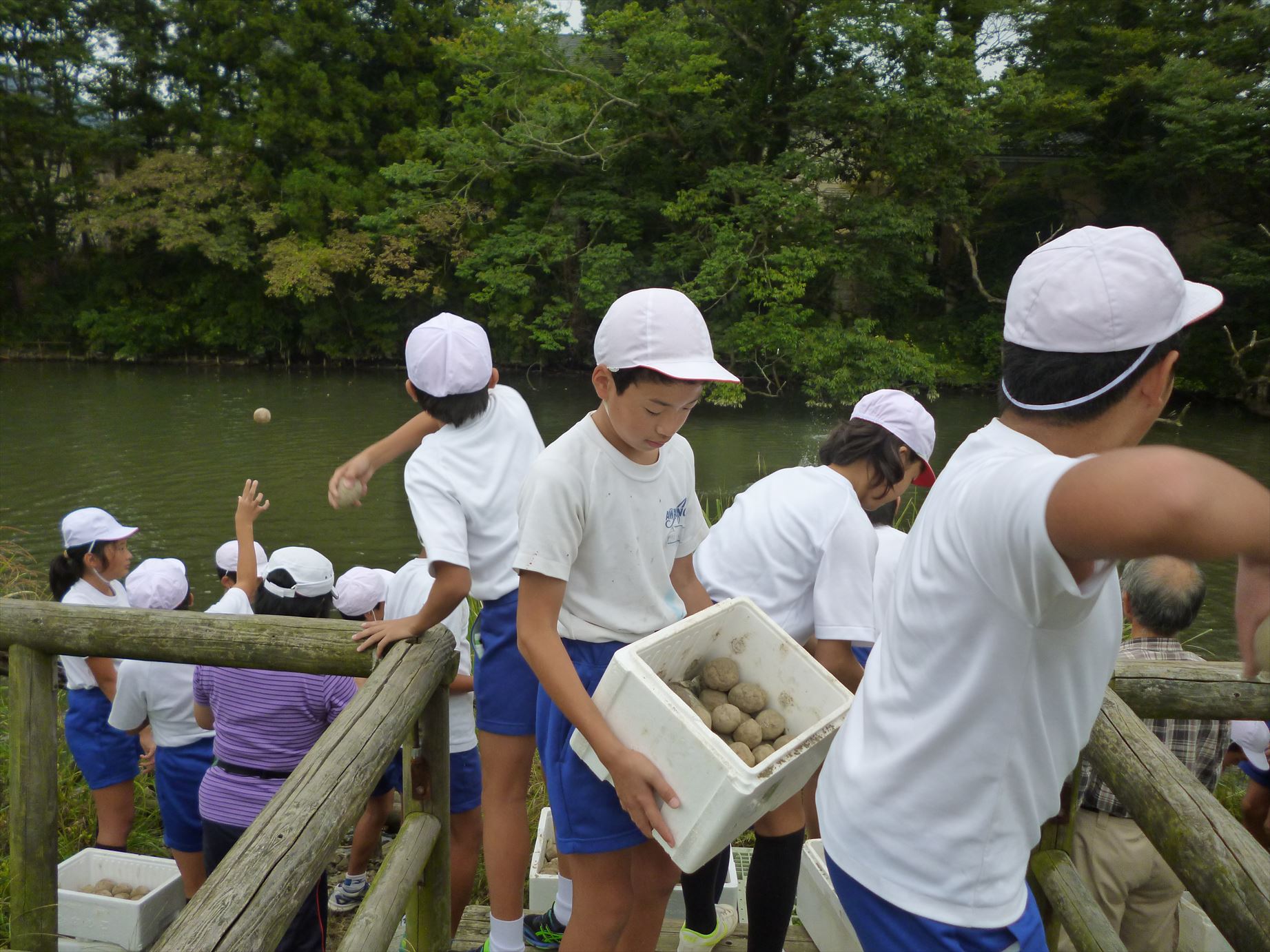 This year, EMRO could not hold any events on Marine Day, due to State of Emergency in Okinawa. However, we received many reports from other areas of Japan. Here are the extracts from some of the reports.
●Shiga Prefecture
It's been seven years since we started revitalizing Nishinoko lake in Oumi-hachiman City. We threw Activated EM・1 and EM Mudballs that we had made in May into the lake. (Ms. Nobuko Kichiya in Kyoto)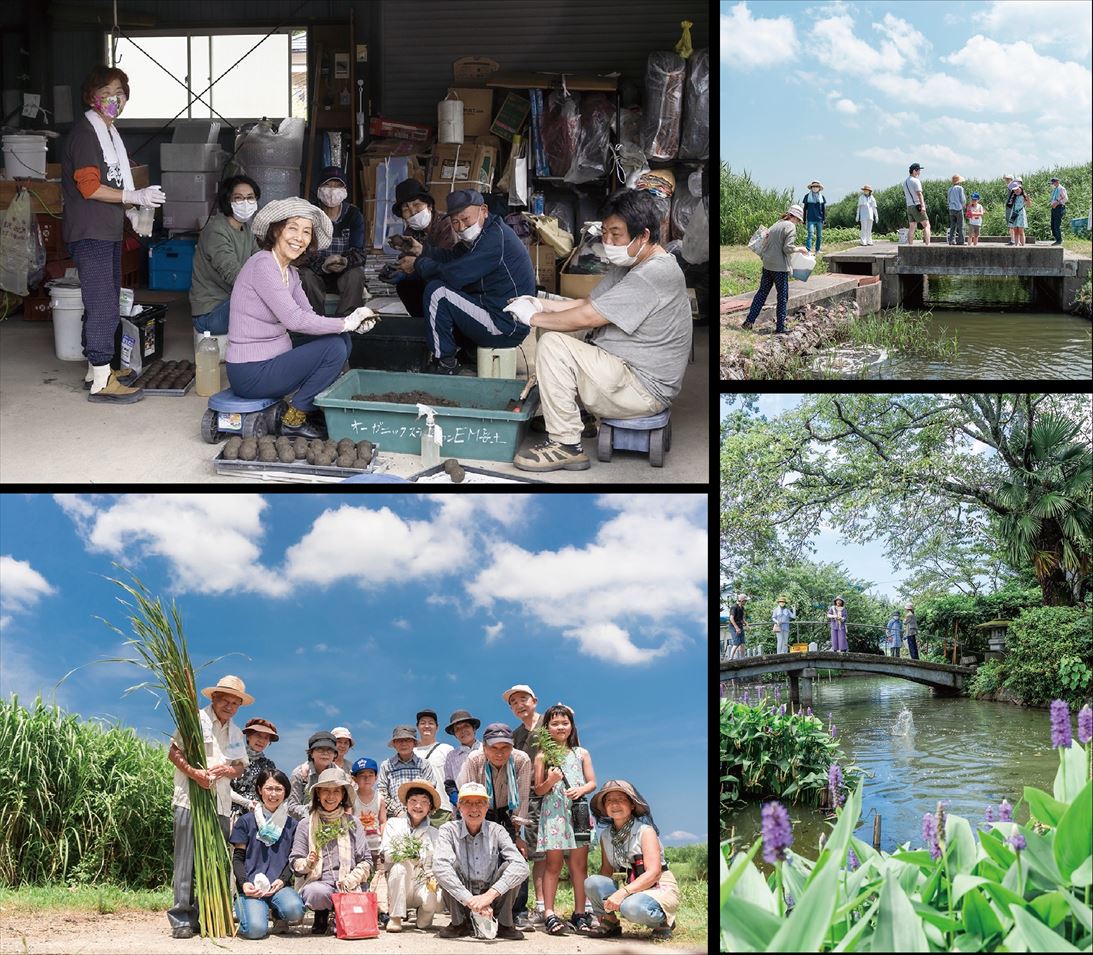 ●Miyagi Prefecture
We threw 650 EM Mudballs and 100L of Activated EM・1into Zaru River in Sendai.
Though it is in a residential area, we could feel the nature during the activity, surrounded by many trees the sound of birds and cicadas singing. Sometimes, you even meet weasels around the area! We love this event on Marine Day, as we feel united with our EM friends all over the country. Thank you so much. (Ms. Reiko Suzuki / Miyagi Sendai Kin-chan Club)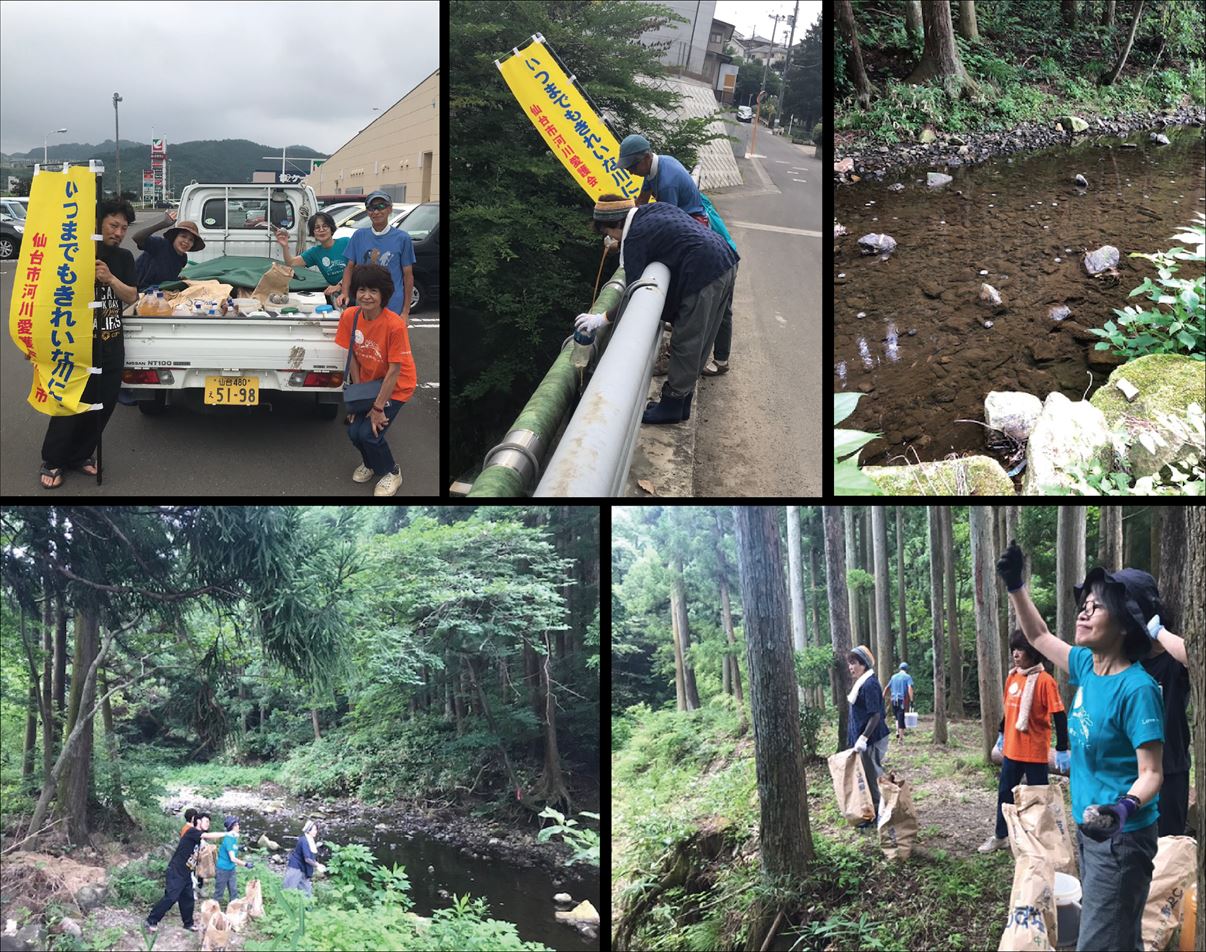 ●Aichi Prefecture
We act to revitalize Nobu River in Ichinomiya City. Total 40 people, including children, participated and threw EM Mudballs. This year, we also started to plant sunflowers in abandoned farmland in the area. (Mr. Takashi Hasebe / Group to save green, water and lives)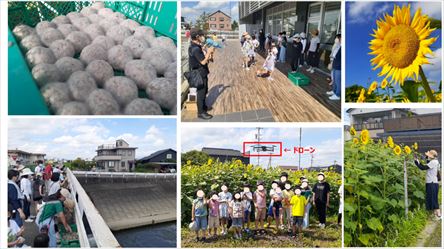 ●Mie Prefecture
This year, we threw total 24,732 EM Mudballs and 3,324L of Activated EM・1 into Shiraishi Lake, Yokkaichi Plaza, Uchino River, Tanita Lake and at home. Out of 24,732 balls, 20,000 were thrown into Shiraishi Lake. We will throw 10,000 more into the lake in October. (Mr. Atsushi Ogawa)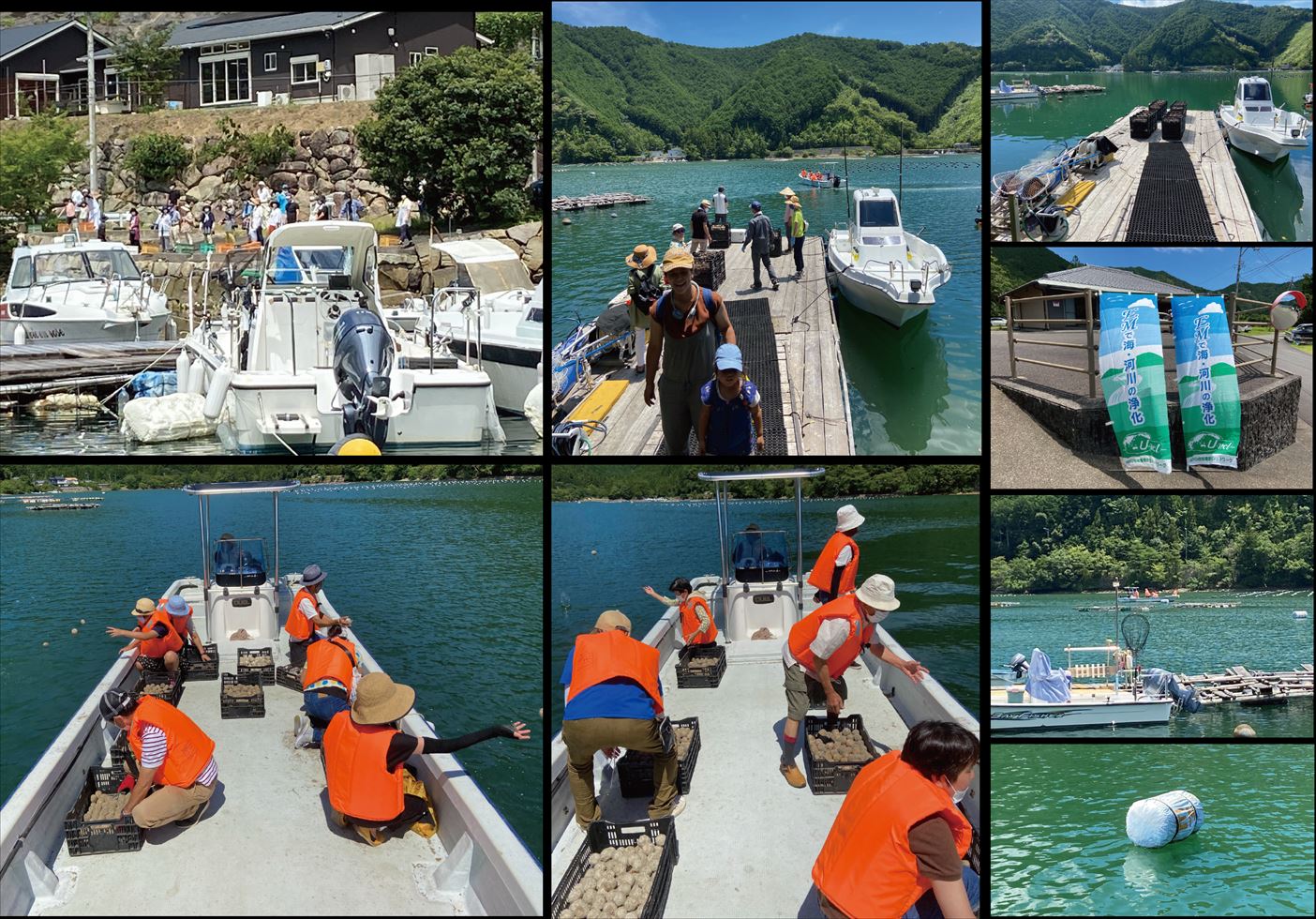 ●Fukushima Prefecture
We threw 1,000L of Activated EM・1 into Naga Lake in Date City.
We will spray 500L more by early September.
(Mr. Endo / Eco Club Date)
●Iwate Prefecture
We threw 2,021 EM Mudballs into a tributary of Yamaguchi River. There used to be more than 40cm of sludge at the bottom of the river. It was called a "drainage ditch" and we could not see any fish. We started throwing 2,000 EM Mudballs and 100L of Activated EM・1 every year. After 15 years, schools of Japanese daces, from 3cm~15cm big, are often found in the river now. I've seen a 50cm-long eel once. Jumbo dragonflies, ducks, herons, etc. also fly around the river. (Mr. Tadashi Imamura / NPO Sanriku Nature New Industry Platform)
●Kagawa Prefecture
200L of Activated EM・1 was sprayed into a river in Toyohama Town. (Mr. Hitoshi Nofuji / NPO Kagawa EM Association)