The Annual European Partner Meeting & Exposition 2018 was reported by local newspaper
16 Oct 2018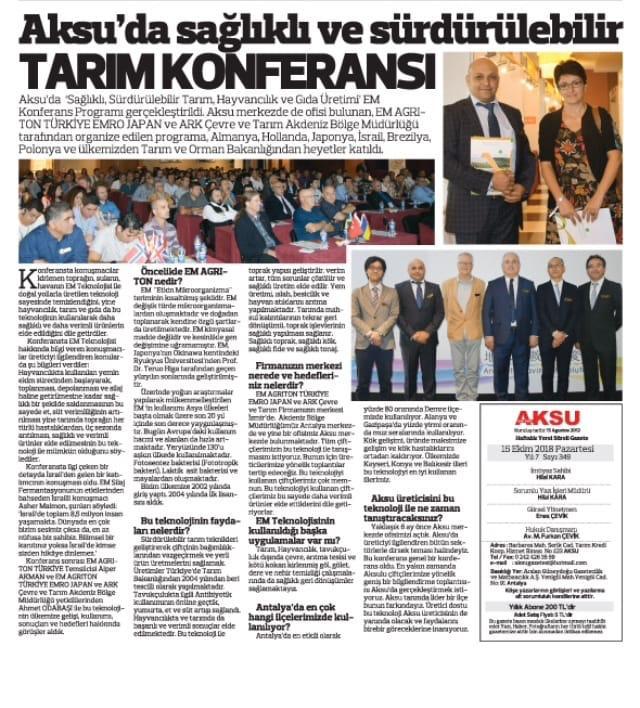 The Annual European Partner Meeting & Exposition 2018 was held in Antalya, Turkey on October 11 to 13, there were 28 countries including new partners in Eastern Europe and Northern Europe participated in the conference.

On the 12th, EM Conference "Healthy, Sustainable agriculture, livestock and food production" was held which as open to public. Delegations from Germany, Netherlands, Japan, Israel, Brazil, Poland and the Turkish Ministry of Forestry participated in the program. The Venue was a full house!

The event was reported by local newspaper, you can see EMRO Germany's staffs in the picture.