EM Certified Products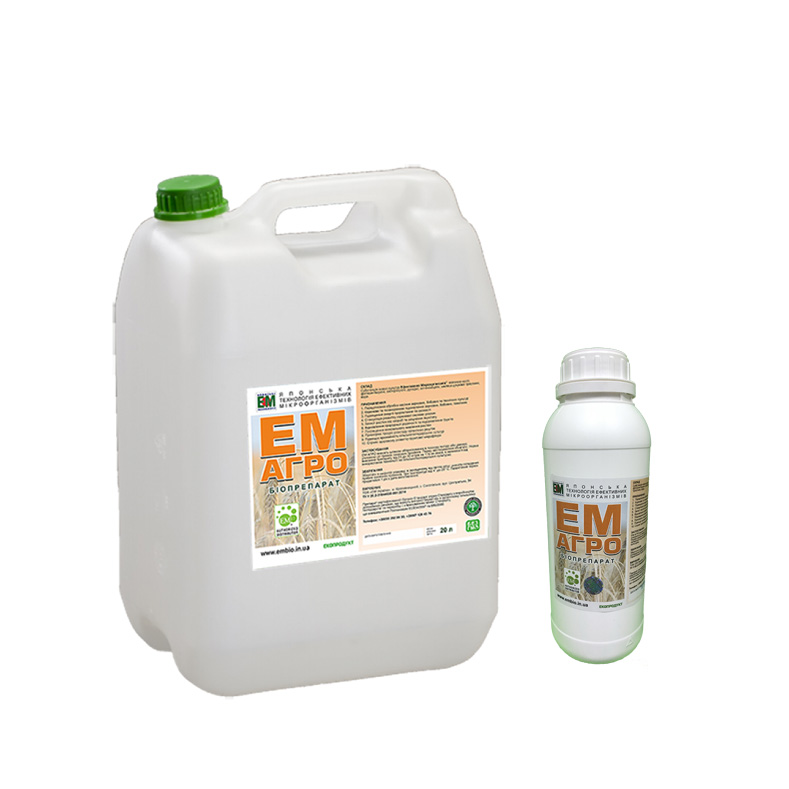 EM Agro
The substance of living cultures of Effective Microorganisms®: lactic acid, photosynthesizing, nitrogen-fixing, yeast, actinomycetes, sugar cane molasses, water.
APPLICATION
EM AGRO is applied by spraying in cloudy weather or in the evening, avoiding direct sunlight. Shake before use. The rate of application of the drug is from 25 to 30 liters per 1 ha per season, depending on the use of technology on agricultural crops.
STORAGE
Store in a closed package, in a place protected from light, avoid direct sunlight, at a temperature from 4° to 25° C. The warranty period is 1 year from the date of manufacture.
Benefit:

・Pre-sowing treatment of seeds of cereals, legumes and technical crops;
・Root and foliar feeding of cereals, legumes, technical crops;
・Increasing the energy of germination and germination;
・Stimulation of the development of the root system of plants;
・Protection of plants from diseases and strengthening of immunity;
・Restoration of natural fertility and improvement of soils;
・Improvement of mineral nutrition of plants;
・Accelerates the process of decomposition of organic residues;
・Increases the yield of agricultural crops;
・Promotes healthy development of soil microflora.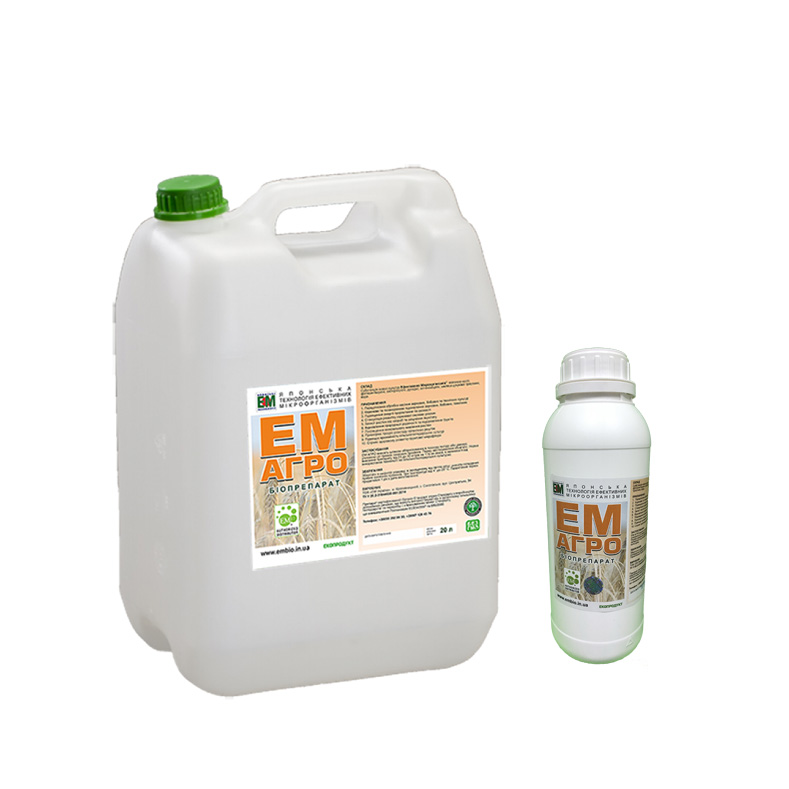 Contact:

EM UKRAINE Ltd
Other Items