EM Certified Products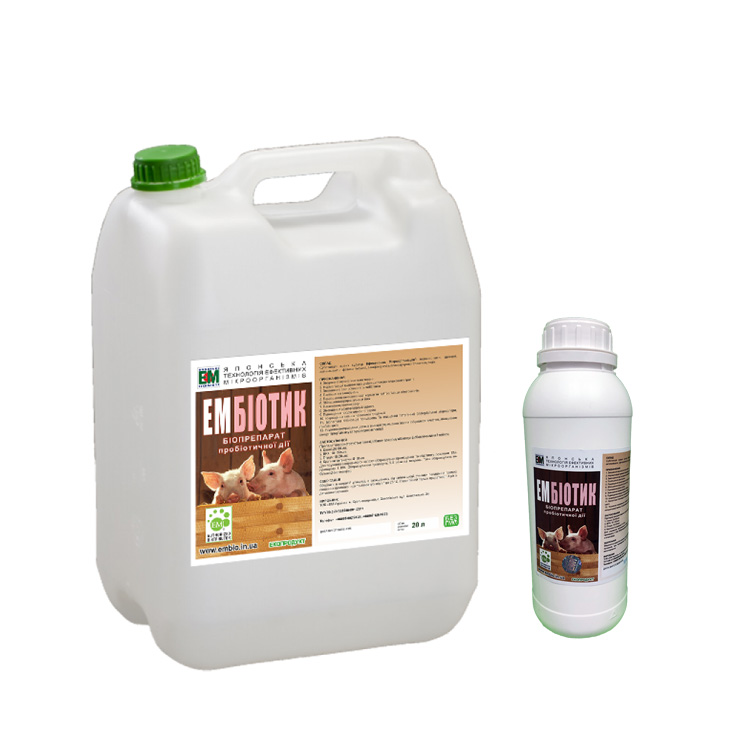 EMBIOTIC
The substance of living cultures of Effective Microorganisms®: lactic acid, yeast, actinomycetes, photosynthesizing, nitrogen-fixing, sugar cane molasses, water.
APPLICATION
The drug is used as an additive to feed or water. Daily rates for 1 head:
Pigs: 20-50 ml;
Cattle: 10-150 ml;
Poultry: 10-20 ml;
Rabbits and rodents: 5-10 ml.
To eliminate the unpleasant smell, spray the premises and litter with a 1:100 solution of EM preparation. Spraying is carried out 2-3 times a week. Sprayer pressure is no more than 2 atmospheres.
STORAGE
Store in a closed package, in a place protected from light, avoid direct sunlight, at a temperature from 4° to 25° C. The warranty period is 1 year from the date of manufacture.
Benefit:

・Strengthening the immune system of animals;
・ Normalization of digestive processes in the gastrointestinal tract;
・Reducing the use of antibiotics;
・Improvement of fertilization;
・Improvement of feed digestibility and neutralization of mycotoxins;
・Increase in body weight gain;
・Lowering the stress level;
・Reduction of diseases and death;
・Increasing the productivity of animals;
・Improvement of quality indicators of products;
・Biological sanitization of premises and destruction of pathogenic bacterial microflora, fungi, mold;
・Elimination of unpleasant odors in places where animals are kept and garbage collectors, reducing the concentration of ammonia and hydrogen sulfide in the air.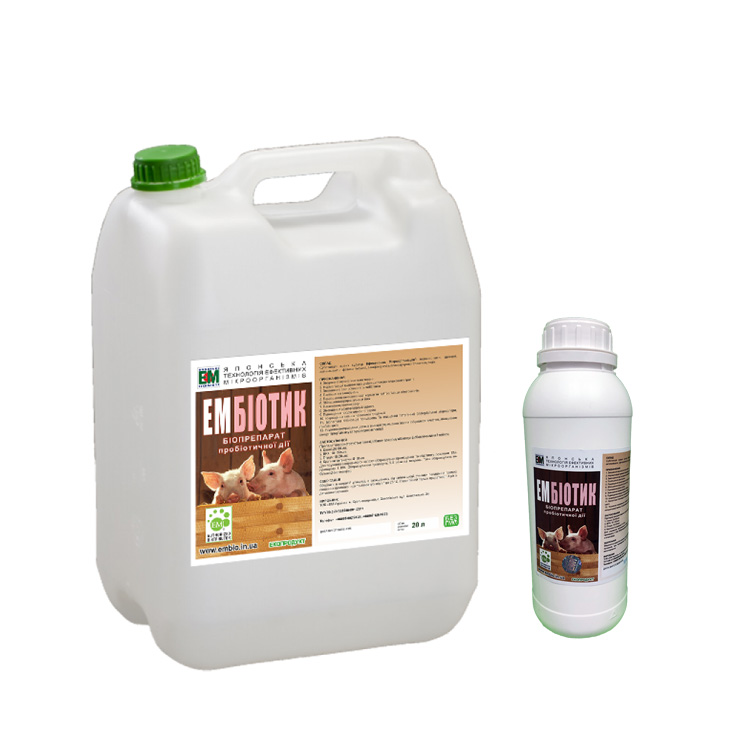 Contact:

EM UKRAINE Ltd
Other Items