A delegation from Thailand came to Okinawa to have a brief training program on EM organic farming.
They had practical training at the EM Sunshine Farm under the guidance of the farm technical officers and also paid a visit to Prof. Higa's garden where they could learn on the benefits of no-tillage farming and EM application.




Further they had the opportunity to participate in Prof. Higa's lecture and learnt on case studies of Latin American countries conducted by our technical officer stationed in EMRO Interamerica in the USA.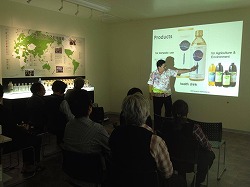 They went on tour to the new EM-X GOLD factory where the Director Mr. Nakamine, provide with a presentation on the EM-X GOLD's history.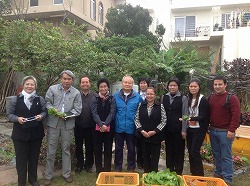 They had a fruitful stay exchanging information with Prof. Higa and EMRO staff.