EM technology is used in mosaic restoration
1 Mar 2023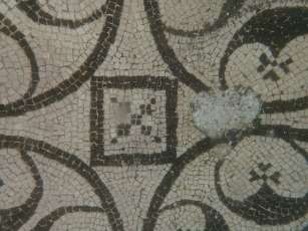 On January 5, Il Messaggero, a newspaper in Rome, Italy, published an article explaining how EM technology is used in mosaic restoration.

Check out the article

Photo gallery on Il Messaggero
In general, an artificial *tessera is used in mosaic restoration.
Working with *Solid Srl, Prof. Fedelica of the University of Bologna developed an artificial tessera that contained EM. According to him, it is of higher quality and can be preserved longer than ordinary materials of mosaic restoration. EM tessera is drawing attention within the industry.
*Our partner in Albania, EM BIOTECHs' sister company.
*A 'tessera' is an individual tile, usually formed in the shape of a square, used in creating a mosaic.
・・・・・・・・・・・・・・・・・・・・・・・・・・・・・・・・・・・・・・・・・・・
For further information, please contact our partner at:
EM BIOTECH sh.p.k - ALBANIA

Address: L.3, Rr. G. Durrsaku, EGT Center, Durres, Shqiperi NUIS L61830509T

TEL: +393939329827

FAX: +355 52 230334

Email: em.biotech.al@gmail.com
・・・・・・・・・・・・・・・・・・・・・・・・・・・・・・・・・・・・・・・・・・・・