YouTube: the new video is up on EM Library!
26 Jan 2023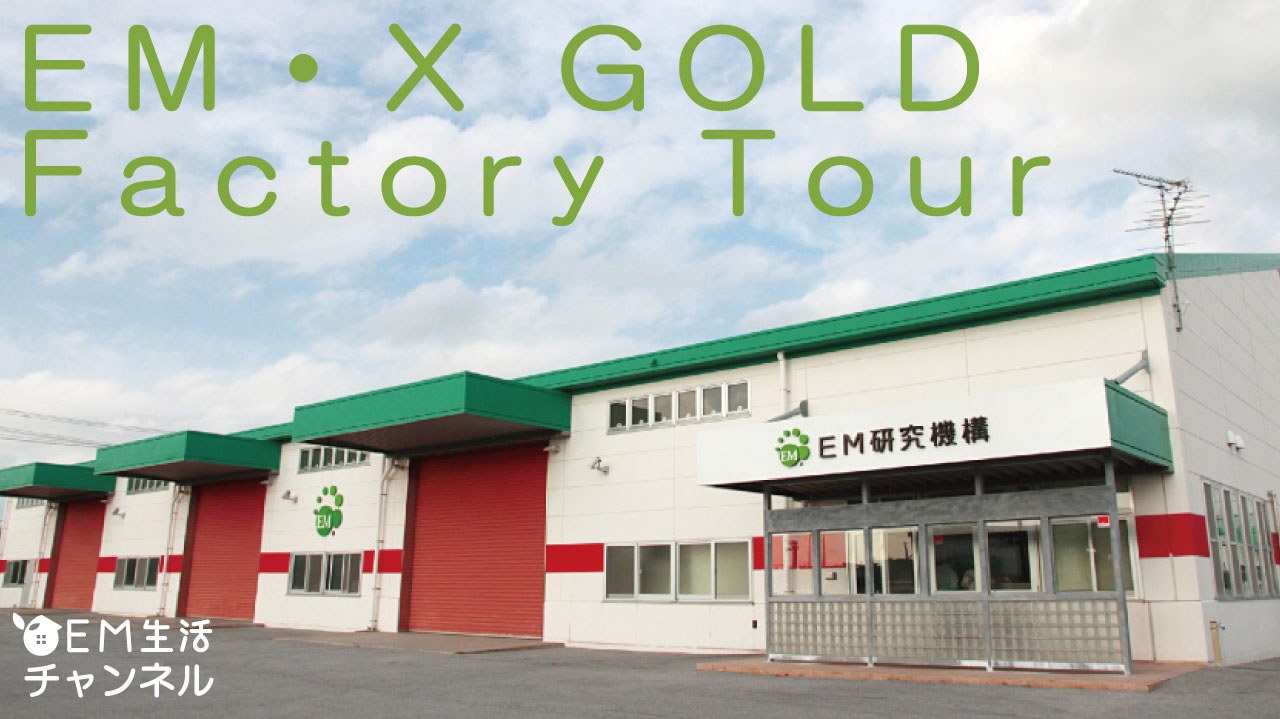 Check out our new video on our YouTube Channel!

EM・X GOLD Factory Tour
This video is an "EM・X GOLD Factory Tour" with English subtitles!
It is the first time we've shown the inside of our EM・X GOLD factory online.
Check it out it if you are interested in the product.
*The video is courtesy of our sister company "EM Seikatsu".
・・・・・・・・・・・・・・・・・・・・・・・・・・・・・・・・・・・・・・・
For your information
■
EM・X GOLD Website
■

【English】

【Japanese】
■
Information of EM Seikatsu
■

【JP】Website

【JP】Facebook

【JP】YouTube

Find your local distributor
・・・・・・・・・・・・・・・・・・・・・・・・・・・・・・・・・・・・・・・・