A"Universal Village" project has begun
11 Jul 2022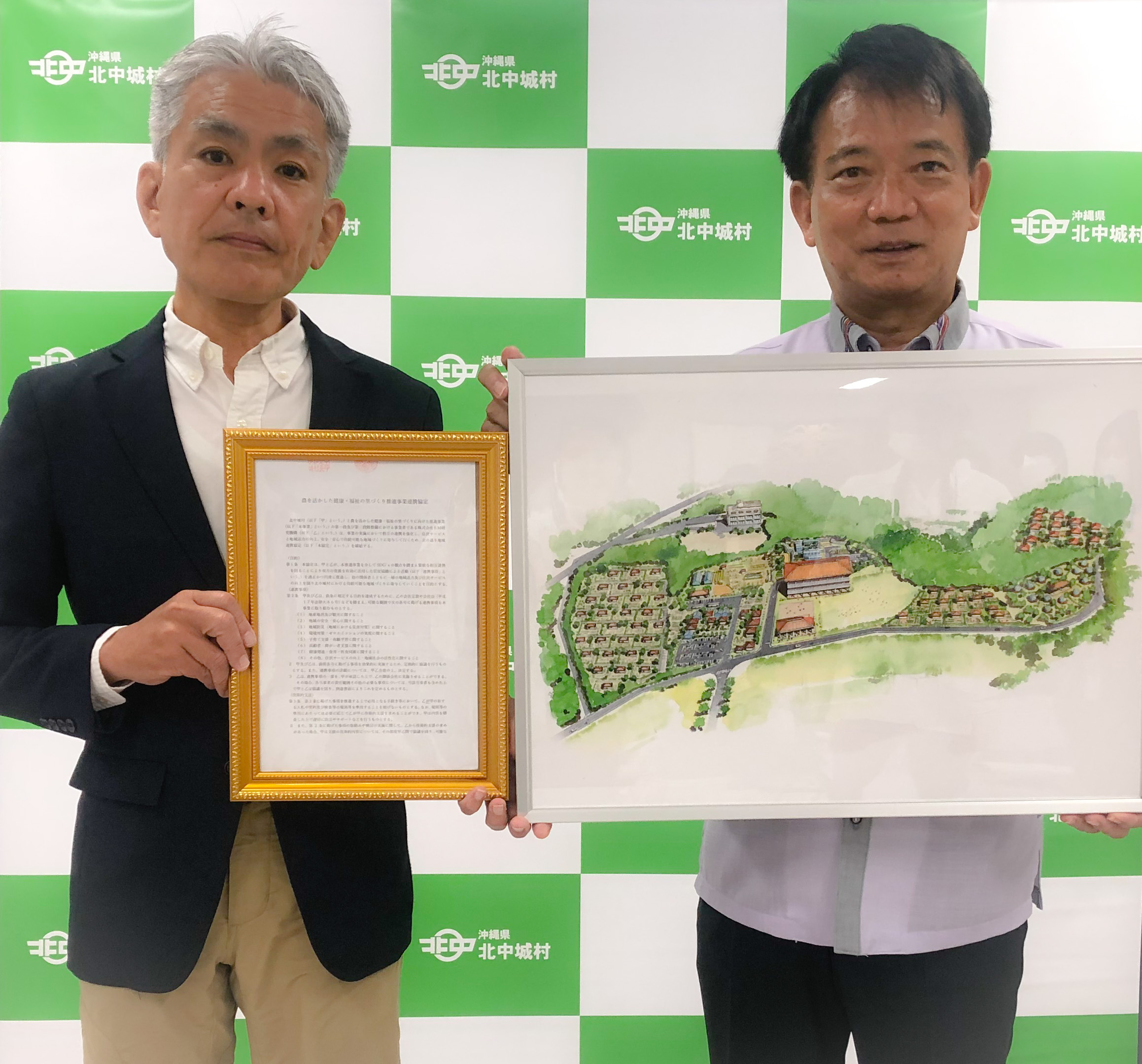 The concept of Universal Village was proposed by MIT (Massachusetts Institute of Technology) Universal Village Program. This concept "models a desired future society that protects the environment/eco-system and addresses human needs in order to provide sustainable happiness to residents of the society".
One of the chairs of the "International Conference on Universal Village" and a close friend of Prof. Higa, Dr. Ichiro Masaki (RIP), proposed the ideal model of the Universal Village applying EM Technology.
One "Universal Village" project has just begun in Okinawa.
As part of a signing ceremony held on July 1st, 2022, EM Research Organization concluded agreements with Kitanakagusuku village officials to launch a project to revitalize the entire village.
This project, supported by the Japanese Cabinet Office, aims "to create a village of health and welfare based on agriculture".
There are six planning phases in the project that will be completed by 2030.
This is the beginning of the 1st phase, mainly focused on building the biogas plant, greenhouses, onsite farm-based training program and more applying EM Technology. The 1st phase will be ending by 2025.
Our president, Mr. Shin Higa, stated that "We would like to contribute to the livelihood of residents in joint cooperation with Kitanakagusuku village".
Learn more on the concept of "Universal Village" at
"International Conference on Universal Village"
.