Rest in Peace, Dr. Panfilo Tabora
8 Mar 2021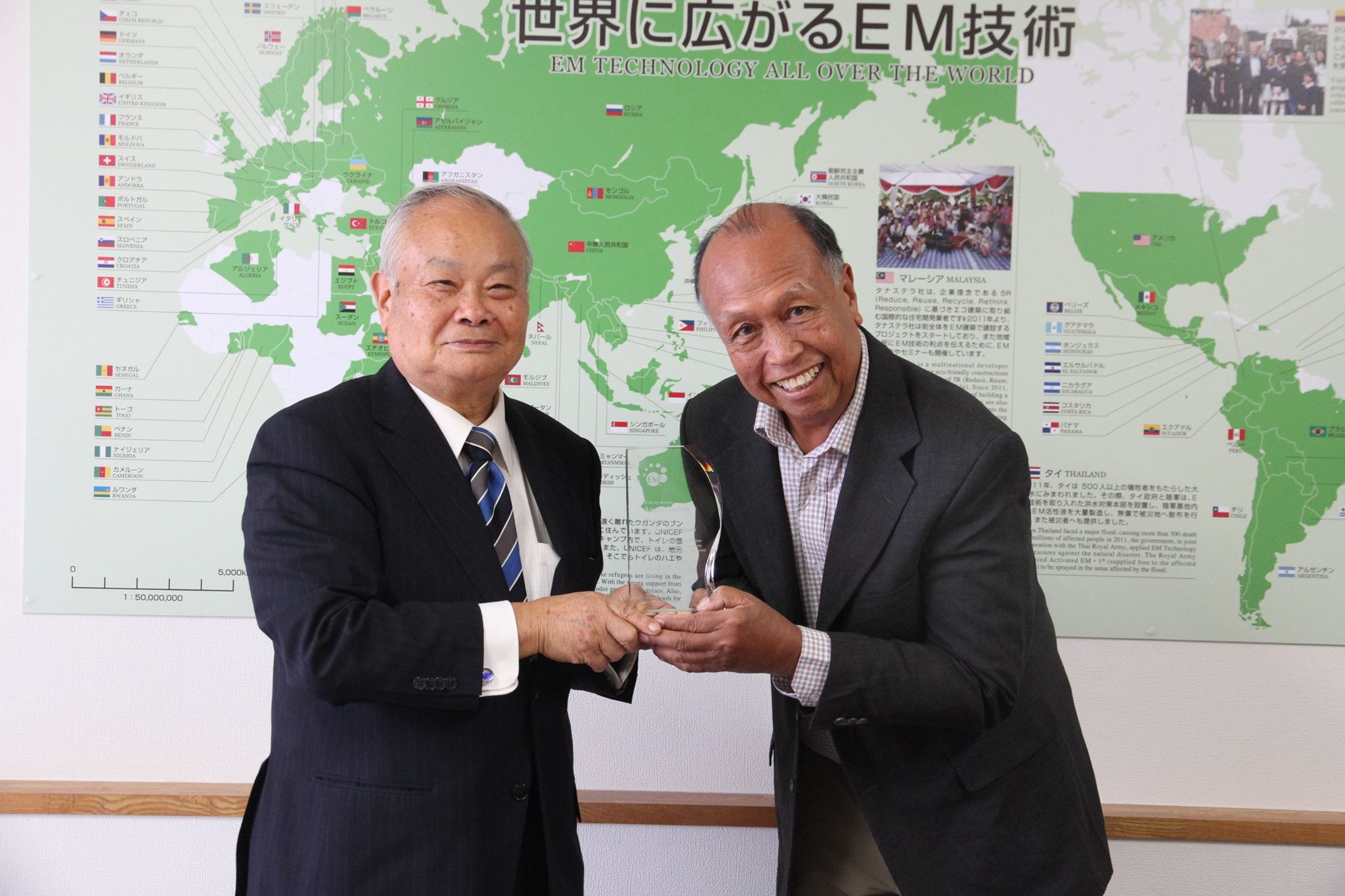 March 5th, 2021 became a very sad day for EM Research Organization, EM partners and friends. We have lost our highly-valued and long-lasting friend/research partner, Dr. Panfilo Tabora.
Dr. Panfilo Tabora was a distinguished professor of EARTH University in Costa Rica. He was the first one to invite Prof. Teruo Higa to Costa Rica in 1994 to introduced EM Technology to the University curriculum. Since then, he had been working in cooperation with Prof. Higa and EMRO for approximately 30 years, promoting EM and educating young generations for the future of sustainable farming.
We believe that EM in Latin American countries would not have existed without him. Most of our official partners in Latin America were trained by him. He will be remembered not only for his dedication and tenderness but also for his charity works that he always provided with people in need.
After retiring from EARTH University, he worked as the Director of Aga Khan Foundation Mozambique, an NGO group, to keep conducting researches of EM Technology, aiming to help local farmers in Mozambique.
He found an excellent method of preventing mold in growing cashew nuts with EM Technology, and shared it with the farmers.
Dr. Panfilo Tabora spread the world of EM with his humbleness and love. He will be missed.
May your soul rest in peace, Dr. Panfilo Tabora.
--------------------------------------------------------------------------------------
Letter from Dr. Teruo Higa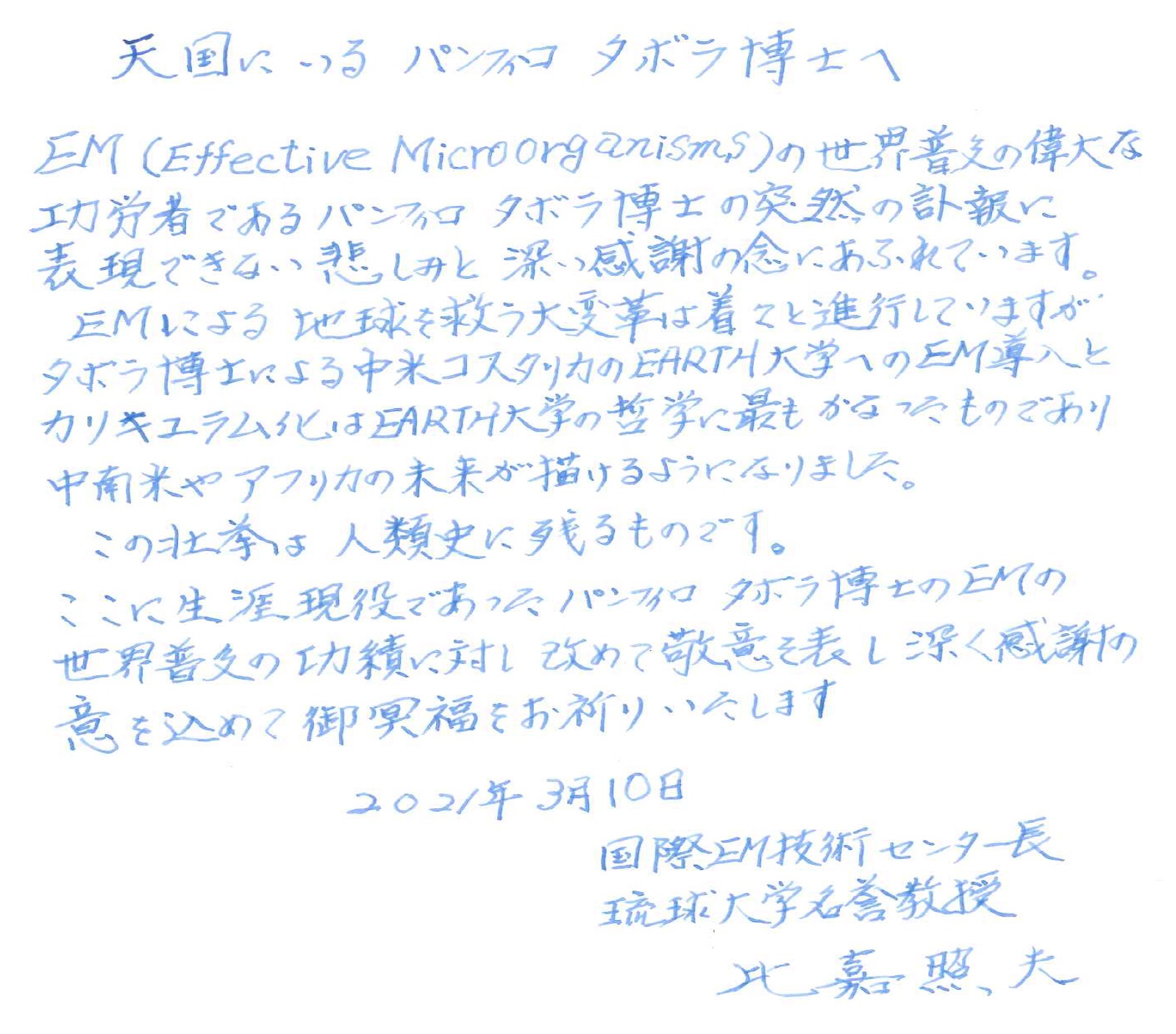 March 10th, 2021
Dear Dr. Panfilo Tabora in heaven

I am overwhelmed with sadness beyond expression, as well as deep gratitude, to hear the sudden death of Dr. Panfilo Tabora, a great contributor to the global spread of EM (Effective Microorganisms).
As the Earth Saving Revolution by EM steadily goes forward, you made it possible to picture the future of Latin America and Africa by introducing EM Technology to EARTH University in Costa Rica and integrating it into their curriculum, which perfectly fulfilled the philosophy of EARTH University.
Your achievement goes down in history of mankind.
Hereby, I would like to express my deepest respect and gratitude to Dr. Tabora for your lifelong contribution to EM Technology over the world, and pray your soul may rest in peace.

Teruo Higa
Chief Director of International Institute of EM Technology
Professor Emeritus of The University of the Ryukyus
----------------------------------------------------------------------------------------
Dr. Panfilo Tabora Lecture at EM in The World 2018 Event held in Okinawa, Japan
Dr. Panfilo Tabora along with EMRO partners of Latin America during the event EM in The World 2018