Prof. Higa Honored with Honorary Doctoral Degree in Thailand
14 Feb 2019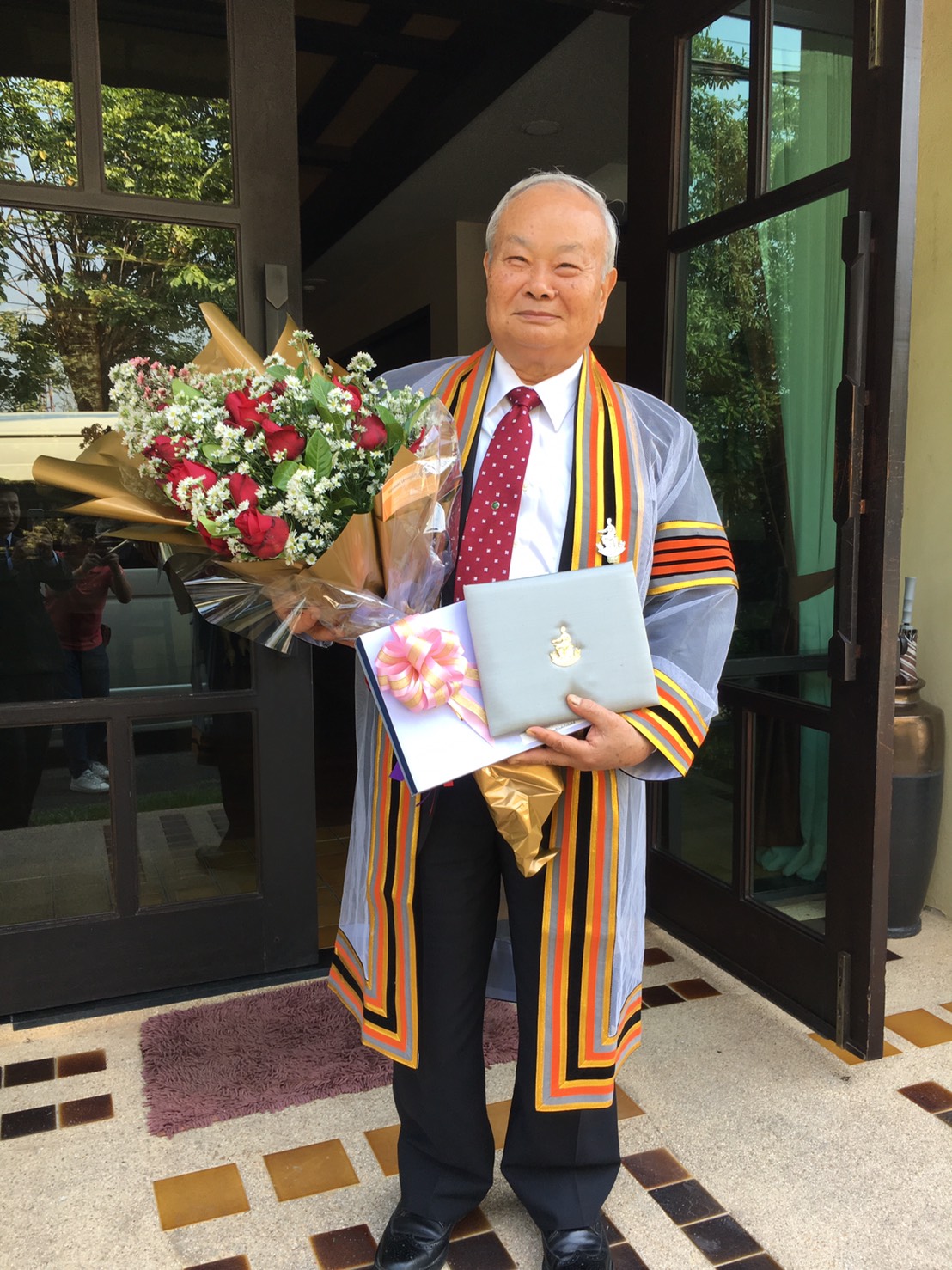 Prof. Higa was honored with an honorary doctoral degree in Doctor of Philosophy in Agricultural Biotechnology at Naresuan University in Thailand on January 25th for his long dedication to EM research for sustainable farming, environment protection and people's health.
The ceremony was presided by Her Royal Highness Princess Maha Chakri Sirindhorn who met with Prof. Higa for the third time. They met for the first time in 1989 in the occasion of the International Conference of EM and Nature Farming held at Khon Kaen University. The second time they met in 2013 at Rajamangala University of Technology when Prof. Higa was conferred with an honorary doctoral degree in sustainable energy and environment.
On the next day, a congratulatory speech for Prof. Higa was organized at the same university where General Pichate was also invited as a speaker. General Pichate has been dedicated his life to promote EM Technology in the Thai Royal Army and throughout the country creating model farms to train low income farmers and people in need.
Prof. Higa talked about the latest information on EM Technology and highlights of case studies such as
the first organic state in the world, Sikkim state, India
and the successful case of the training center in Saraburi, Thailand. He also expressed that the activities in Fukushima, Japan has been succeeded because of all the volunteers' and supporters' efforts.
The picture below is an extract of the memorial book from Naresuan University.