Partner from Bhutan visits Prof. Higa
16 Apr 2018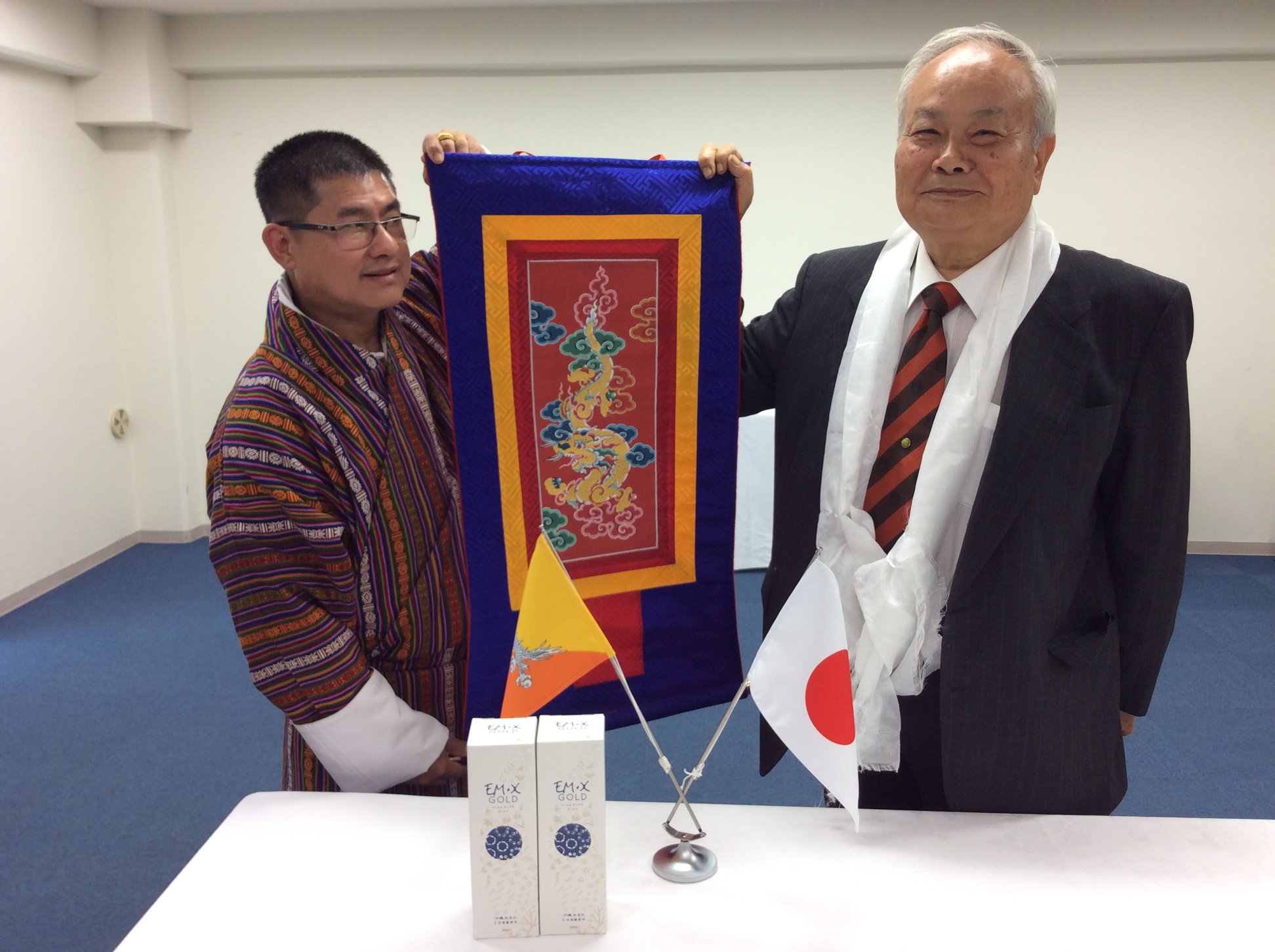 Our partner in Bhutan, Eng. BB RAI from the Ministry of Agriculture & Forests, visited EMRO on April 3th-4th.
He is the coordinator for the School Agriculture Program in Bhutan and dedicates to organize training programs for teachers who are teaching EM organic farming at school.

He and Prof. Higa were very honored to see each other again and had a productive meeting, sharing experiences and opinions.

His visit made an article on a local newspaper, Ryukyu Shimpo, on April 12th.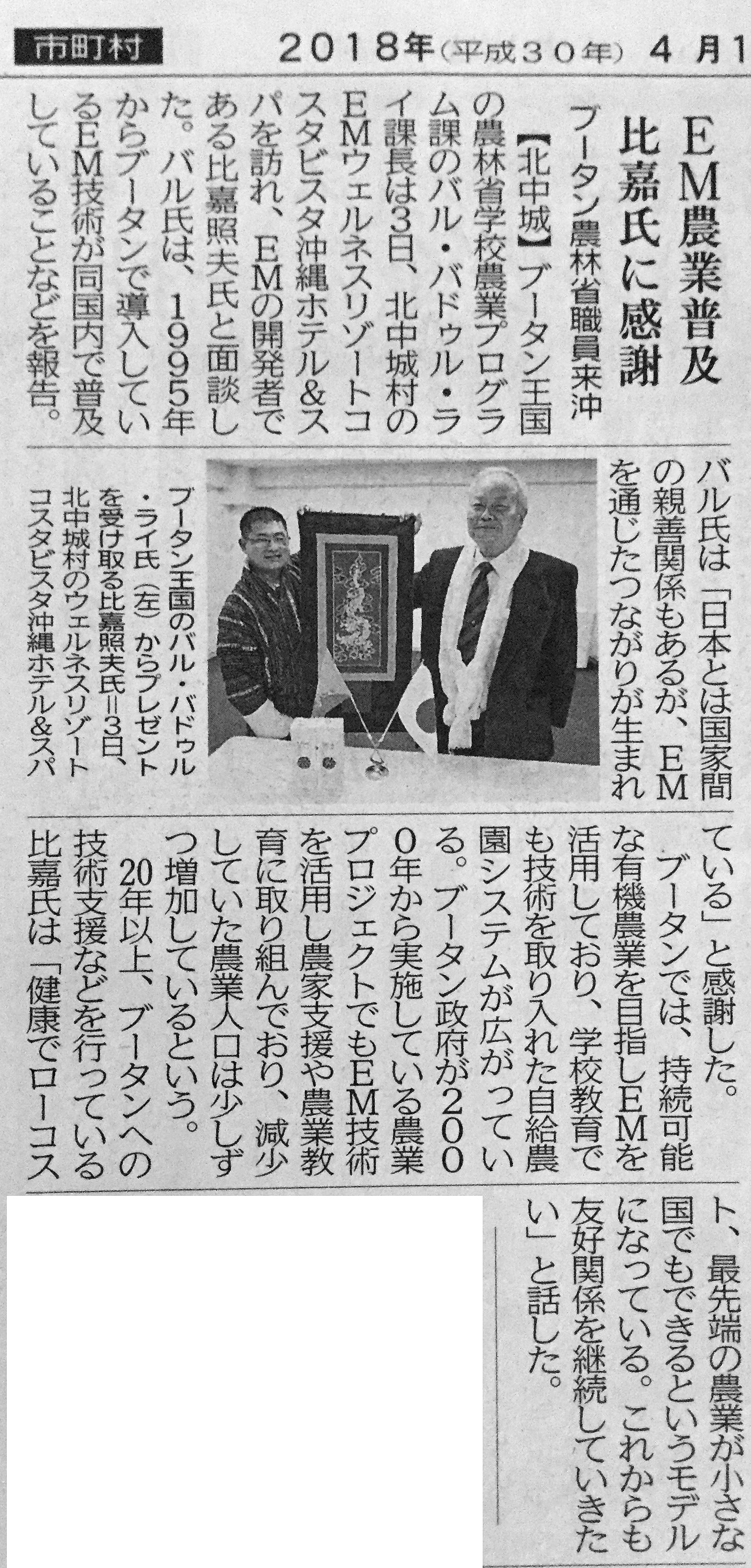 Prof. Higa reassured that Bhutan can be the happiest country and the greatest model in the world applying EM Technology in overall fields.

We support and hope the further development of Bhutan!

**Click HERE to learn more about School Agriculture Program in Bhutan.