EM Big Bang Event in Osaka
15 Jan 2017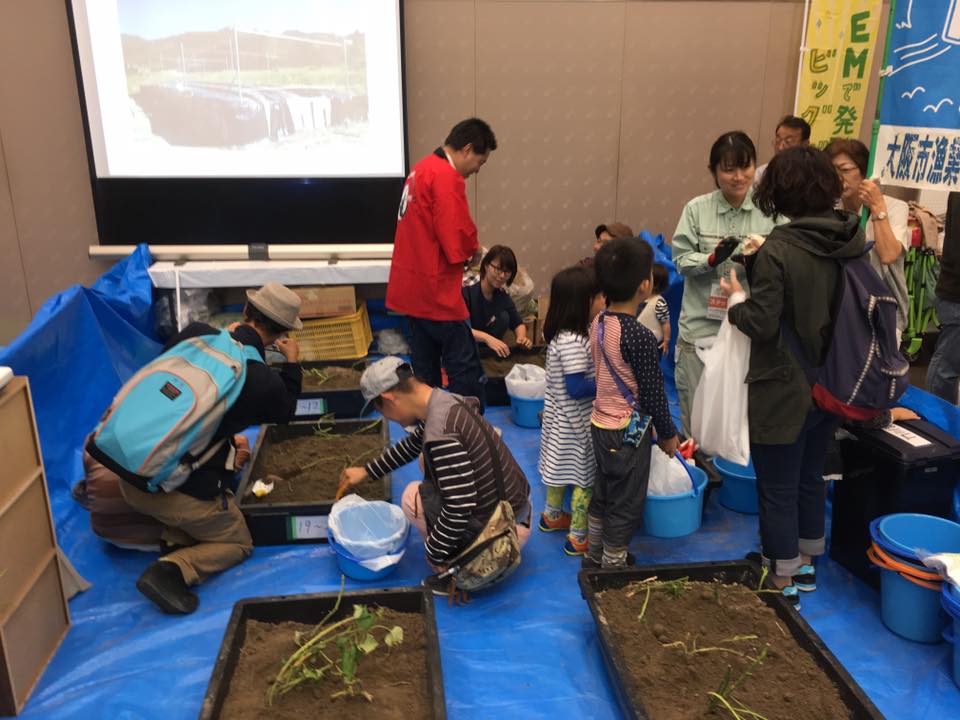 The EM Big Bang event held in Osaka last year, on October 22 2016.
Aproximately 700 people joined the event to see the benefits of fermentation and EM products.
The venue was packed with families aiming to enjoy boxed meals prepared with EM grown vegetables, fruits and meat.
Participants were able to learn also on the basics of EM Technology, how to make Activated EM・1, EM Mudballs and funcions of fermentation process.
EM farmers joined the event to offer their fresh products and also to give talks on how they grow them.
Freshwater clam harvested in rivers treated with EM, were shared for free.
The documentary film "SOSEI - Revival" was also screened during the event.