Aiming for a more environmental friendly product, the appearance of EM•X® GOLD changed into a recycled paper box and the package design is now inspired by the ocean of Okinawa, the birthplace of EM•X® GOLD.
On December 5th 2013, this new look of EM•X® GOLD has been released only in the Japanese market and will be gradually available in other countries.
Now 350ml bottle is also available in addition to the 500ml.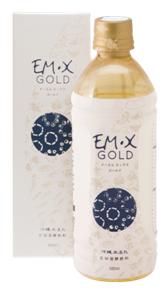 For further information on EM•X® GOLD in your region, please contact our representative in your country by searching at:

EMRO Partners' List