EM Distributors Meeting for Middle East and Africa 2014
31 Mar 2014
The Third EM Distributors Meeting for Middle East and Africa 2014 held on March 24th to 26th in Pretoria, South Africa.
The meeting was co-organized by EM Research Organization and our official partner in South Africa, MICROZONE POLOKWANE CC.

Partners from twelve countries such as Cameroon, Ghana, Togo, Tunisia, Kenya, Sudan, Senegal, Tanzania, Ethiopia, Zimbabwe, Saudi Arabia, South Africa and a special guest, the partner from Israel joined the EM Research Organization's Honorary Advisor, Dr. Sangakkara, President Mr. Asato and the staff in charge of Middle East and Africa.
The meeting started with a video message from Prof. Higa who updated giving a general view of EM case studies in Japan especially regarding the EM reconstruction project for tsunami affected areas. He highlighted on EM farmers who are still dedicating to apply EM Technology on their farms and for caring of dairy cows gaining good results. He also appreciated especially all the efforts made by the partners despite the fact of the social and political crisis facing in many countries of the region. The speech was translated into English by EMRO Malaysia's staff, Dr. Hia.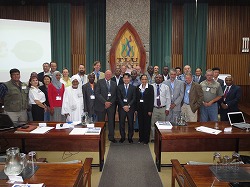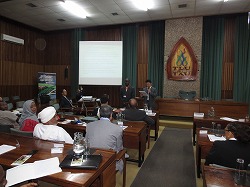 Each representative countries introduced their activities, projects and approach for the near future.
The meeting and debate was coordinated by Dr. Sangakkara and ended in a very productive and motivational event.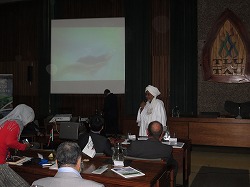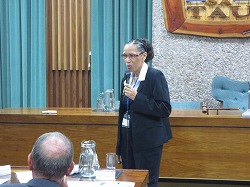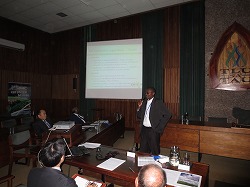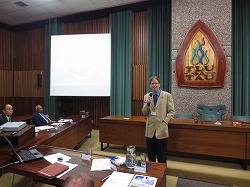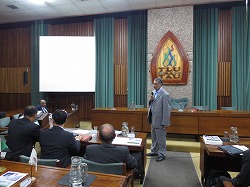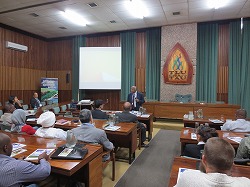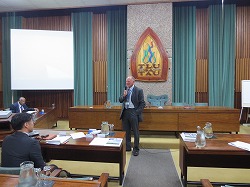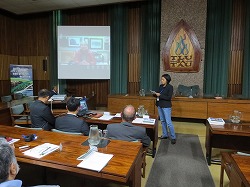 This event was published at Pro Agri website.
Click on Pro Agri to see the news (Afrikaans only).

For further information, please contact our partner in South Africa at:
MICROZONE POLOKWANE CC
17 Essenhout Close Modimolle 0510, South Africa
Mobile: +27-823320370
Email: microzone01@telkomsa.net
Contact: Dr. Jacobus Prinsloo