EM Hotel in Malaysia
14 Jan 2015
The Hotel RICHBALIZ in Kuala Lumpur, Malaysia is applying EM Technology fully in their walls painting, cleaning all the facility and recycling the kitchen garbage.

They are using old railroad ties from the time when Malaysia was under the UK rule, treated with EM to decorate the entrance lobby and hallways.
The personnel staff say that the railroad ties do not smell anymore.
Further, visitors comment that even the high temperatures outside, inside the hotel feels very cool and comfortable.
EMRO Malaysia also provides with EM lectures to train the personnel staff.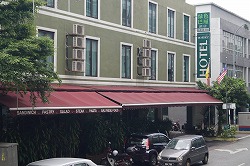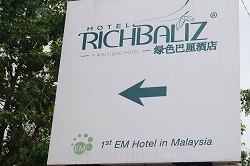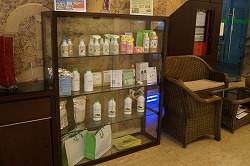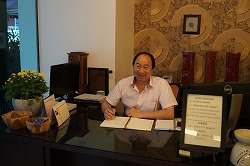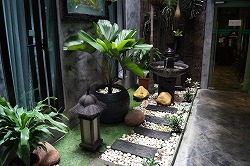 Take a look on the Hotel RICHBALIZ website!
Hotel RICHBALIZ
For your further information, please contact our partner in Malaysia at:
EMRO Malaysia Sdn. Bhd.
77 Jalan Sutera Tanjung 8/2,
Taman Sutera Utama 81300 Skudai Johor,
Malaysia
Tel: +60-7-562-1195
Email: enquiry@emromalaysia.my