The 1st International Dr. Ichiro Masaki Memorial Conference on Universal Village and EM
16 Sep 2022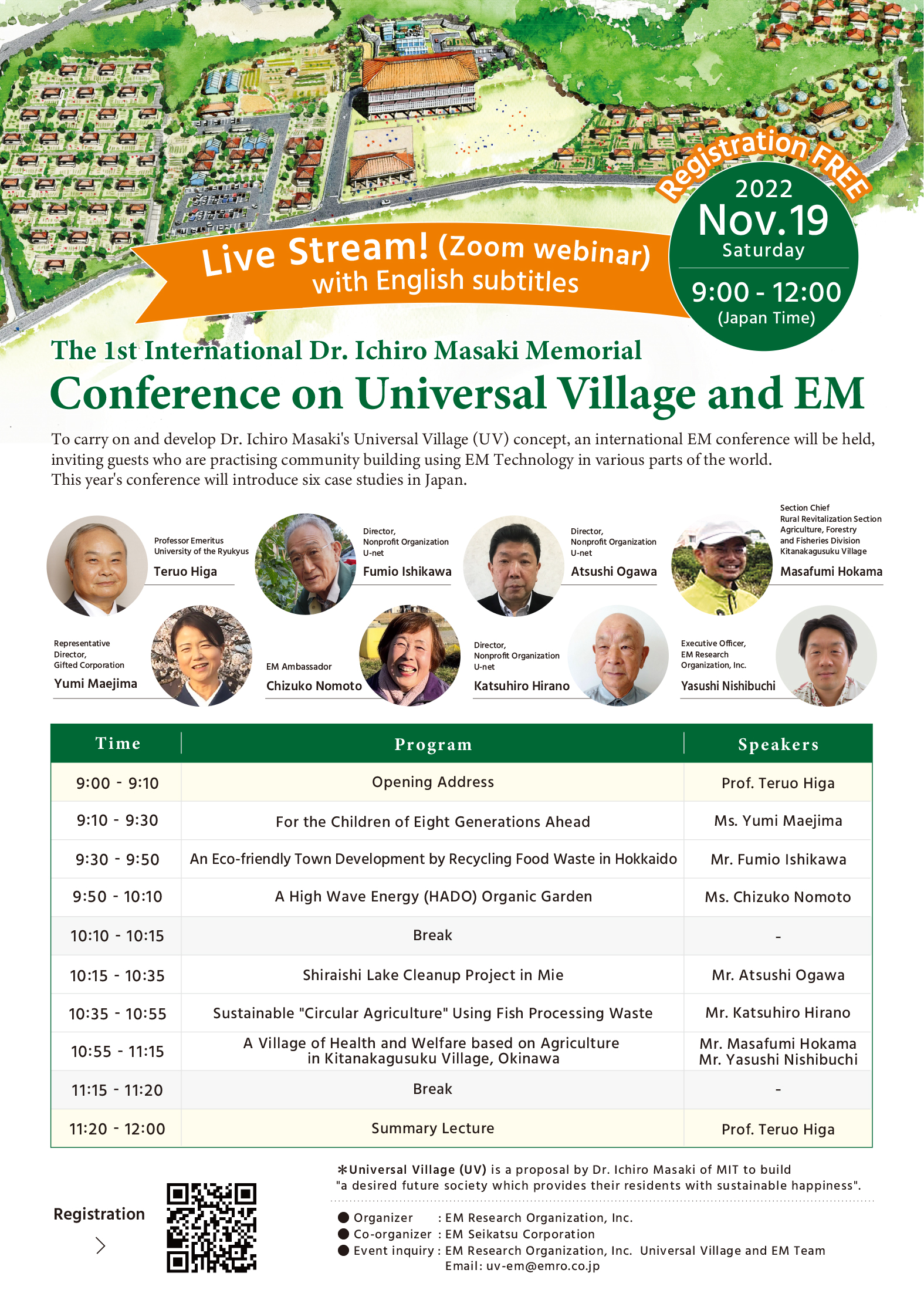 We are glad to inform you that an international EM conference will be held online to introduce case studies from Japan.
This conference will be celebrated to honor Dr. Masaki's Universal Village (UV) concept based on community building applying EM Technology.
Check out the flyer for details.
・・・・・・・・・・・・・・・・・・・・・・・・・・・・・・・・・・・・・・・・・・・
Title:
The 1st International Dr. Ichiro Masaki Memorial Conference on Universal Village and EM
DATE:
19th November 2022 (Saturday)
TIME:
09:00 - 12:00 (Japan Time)
VENUE:
Online (Zoom webinar)
*You can choose either "Live Stream" or "Archive Stream (the recording of Live Stream)".
PARTICIPATION FEE:
Free (Registration required)
LANGUAGE:
Japanese with English subtitles
REGISTRATION:
From September 18 to November 18, 2022 (Japan time)
Please scan the QR code on the flyer or click the link here.
・・・・・・・・・・・・・・・・・・・・・・・・・・・・・・・・・・・・・・・・・・・
*Universal Village (UV) is a proposal by Dr. Masaki of MIT to build "a desired future society which provides their residents with sustainable happiness".