WEBINAR on EM in Peru
1 Oct 2020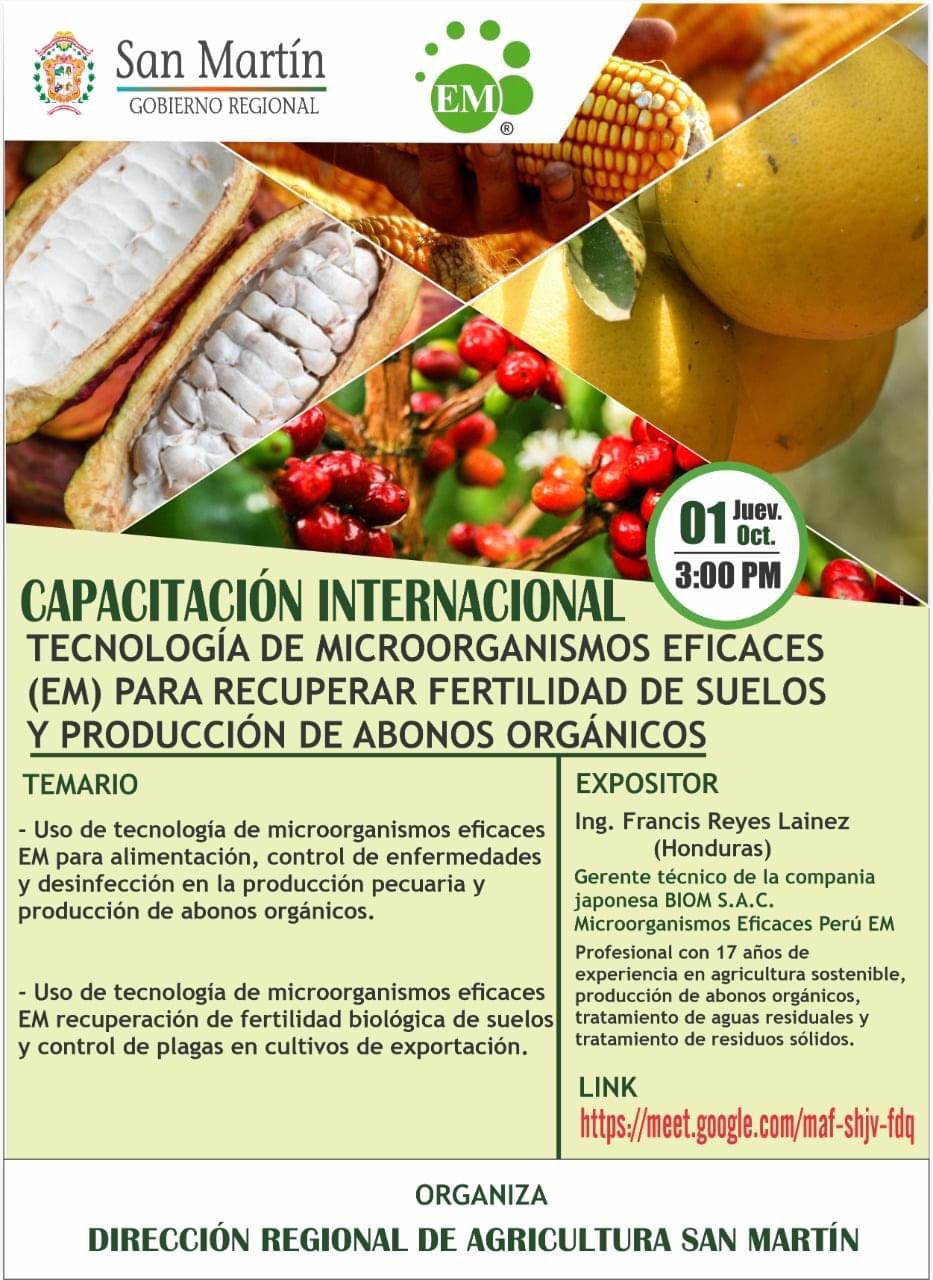 BIOEM
, EMRO's partner in Peru, is hosting a WEBINAR on October 1st, 2020.
WEBINAR
"EM to recover soil fertility and to produce organic fertilizers"
Lecturer: Mr. Francis Reyes Lainez, General Manager of BIOEM
Date: October 1, 2020
Time: 3:00pm (Peru time)
WEBINAR Link:
https://meet.google.com/maf-shjv-fdq
He will talk how to control pests and diseases on crops with EM,
as well as how to use EM to produce organic fertilizers and to disinfect livestock.
Don't miss it if you are a Spanish speaker!