Prof. Higa in Educational School Textbooks
8 May 2017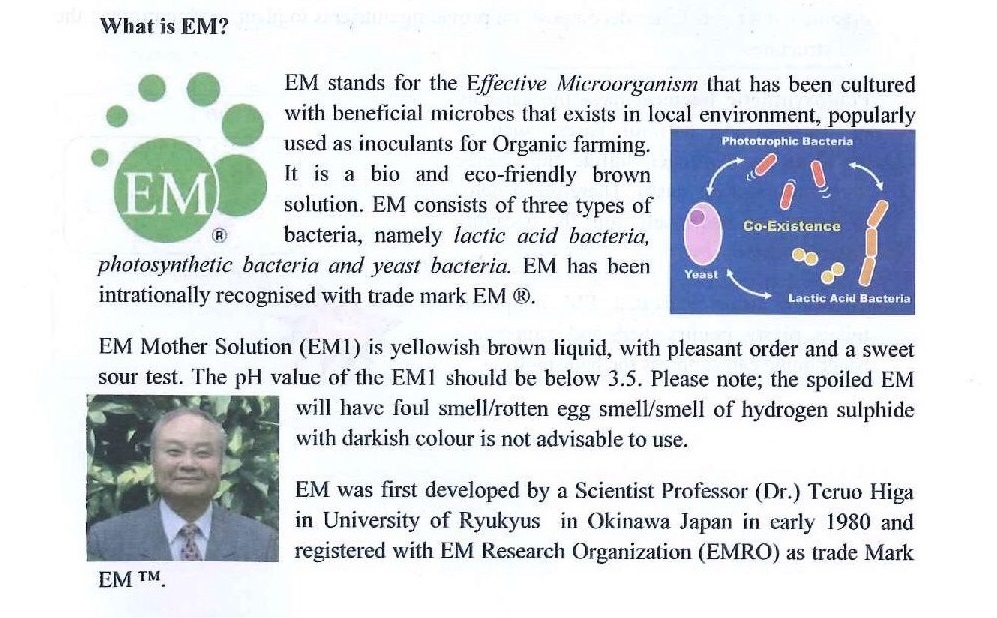 In the year 2000 the Ministry of Agriculture and Forests and the Ministry of Education of Buthan, in a joint project, launched a School Agricultural Project to introduce and disseminate sustainable agriculture system for teachers and students.
In order to popularize the use of EM technology effectively among teachers and students, a course on EM Technology has been introduced in the syllabus of the National Institute of Education (NIE) Paro.
Students has practical-demonstration classes in farm fields to lean how to produce their own safe food.
They started with 6 schools as a trial project and today there are approximately 100 schools applying this program for learning a recycled base farming system applying EM Technology.
The Ministry of Education has published textbooks on sustainable agriculture for the students with explanations on EM Technology and EM developer, Prof. Teruo Higa. At the end of the chapter on EM Technology, the textbook has a discussion task to deepen the understanding of EM application.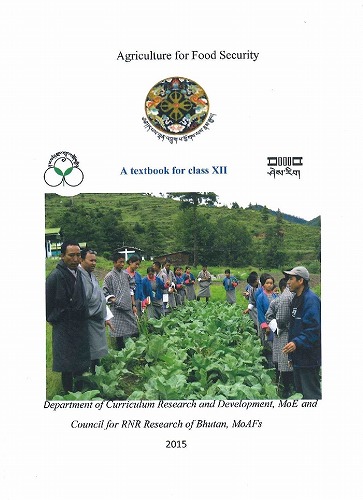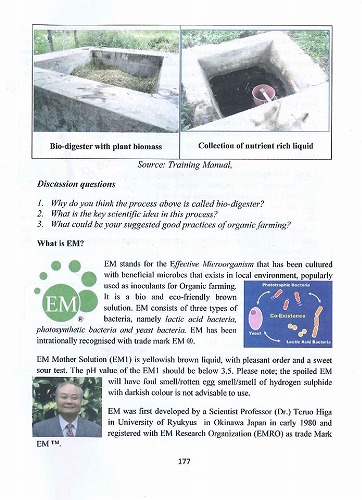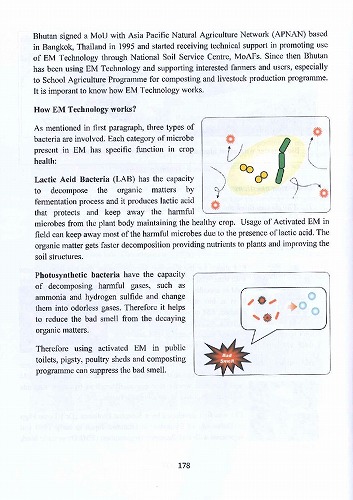 For further information, please contact our partner in Bhutan at:
Council for RNR Research of Bhutan (CoRRB),
Ministry of Agriculture, Royal Government of Bhutan
Post Box: 1095, Thimphu Bhutan
Tel: +975-02-321142 / +975-02-323765 / +975-02-326146
email:
raibb@yahoo.com