EM Certified Products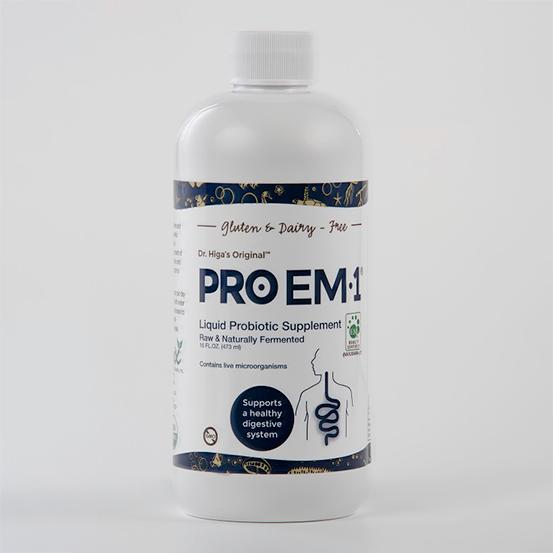 PRO EM・1 PROBIOTIC
Naturally fermented, Non GMO Probiotic to support a healthy gut.
Pro EM・1 Probiotic is made from Dr. Higa's EM Technology formulations, which have been at the forefront of the beneficial bacteria industry since 1982.
PRO EM・-1 ® naturally balances the good bacteria in your digestive tract with its unique ecosystem support of over 1 million colony forming units (cfu) per ml (cc).
PRO EM・1's ® unique formula can aid in digestion, support weight loss, boost your immune system and promote overall, holistic health.
Local Contact:
TeraGanix, Inc.
(Mainland US)
EM Hawaii, LLC
(Hawaii)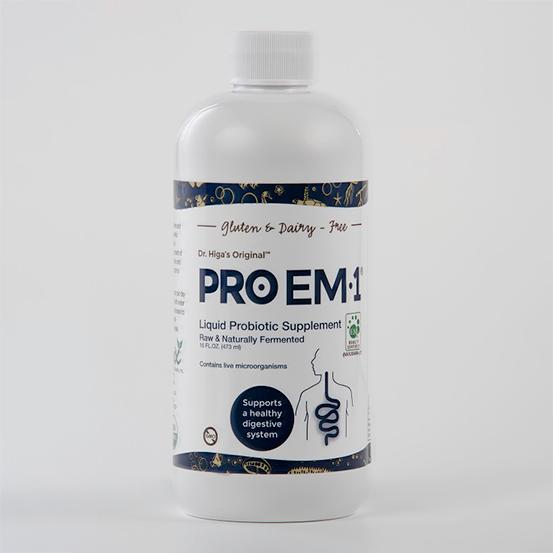 Contact:

TeraGanix (Mainland US) / EM Hawaii (Hawaii)
Other Items