EM Certified Products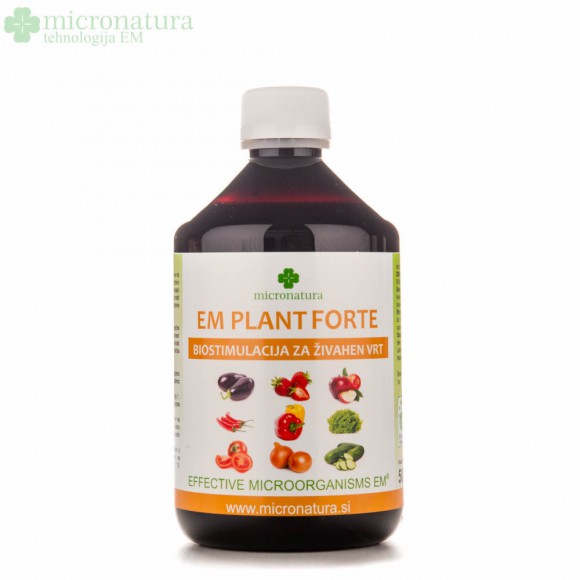 EM PLANT FORTE
EM PLANT FORTE revitalizes the soil and stimulates the plants.
By using EM PLANT FORTE, plants can grow in a healthier environment. EM microbes support the existing beneficial microbes in the soil and increase nutrients. In this way, the plant gets all the elements it needs for growth and development while stimulating the immune system. Fermented plant extracts allow for a more solid cell wall, stimulate photosynthesis, and act as pest repellents in both the plant and the soil.
EM PLANT FORTE is not only a concentrate of active microorganisms, but also adds EM-5 (pest repellent) and fermented plant extracts (nettle, toxa).
Beautiful colored flowers and delicious fruits and vegetables. Top quality, lossless compost.
Benefit:

・Effective construction of humus soil in the garden.
・Strong root system, strong and healthy plants.
・Improved fertilizer absorption.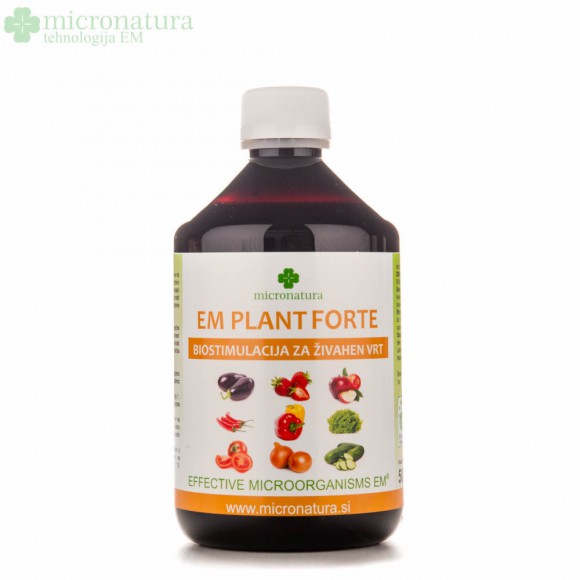 Contact:

Micronatura, tehnologija EM d.o.o.
Other Items